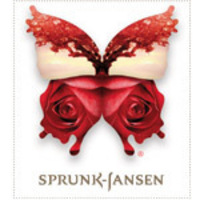 Founder Erik Sprunk-Jansen stated, "Having worked in both orthodox & herbal medicine, I believe the two disciplines should work alongside each other. Not only do these Greek-Arabic formulas work, they're also different from anything else you can find."
Petaluma, CA (PRWEB) February 4, 2010
Sprunk-Jansen, pioneer in bringing the time-honored, meticulously researched modalities of Greek-Arabic medicine to the US, announces great news about successful weight loss with this latest study on their unique WEIGHLEVEL™. This study, "A Double Blinded-Randomized Clinical Study with WEIGHLEVEL, a combination of four medicinal plants used in Traditional Greco-Arab and Islamic Medicine," appears in the current February 2010 issue of the peer reviewed Open Complementary Medicine Journal.
It is the second such study to clearly demonstrate both the efficacy and safety of WEIGHLEVEL in helping create healthy weight loss for men and women. Previous peer reviewed and published research in 2008 established WEIGHLEVEL to be safe and effective in weight loss in preclinical in vivo and in vitro studies, including an uncontrolled human trial which resulted in significant and progressive weight loss averaging 2.2 pounds per week over three months.
Here, the promising results are of a randomized, double blinded, placebo controlled clinical study carried out with 34 human volunteers. The study, conducted by Omar Said et al, at the Antaki Center for Herbal Medicine, Kfar Kana, Israel, asked these subjects to continue their usual diet and lifestyle, and to take one WEIGHLEVEL tablet or placebo tablet 30 minutes before each meal, three times a day for three months. After three months, test subjects showed the statistically significant average weight loss of 20.9 pounds and body mass index (BMI) reductions.
Founder Erik Sprunk-Jansen said of his comprehensively tested formulas "Having worked in both orthodox and herbal medicine, I believe the two disciplines should work alongside each other to benefit all people." This is obviously true in measuring WEIGHLEVEL's success. "Not only do these (Greek-Arabic) formulas work, they're also different from anything else you can find."
The four active herbs in WEIGHLEVEL, specifically chosen for their synergistic properties, include Lady's Mantle ( Alchemilla vulgaris L.), Olive (Olea europaea L.), Wild mint (Mentha longiforia L.), and Cumin (Cuminum cyminum L.). These traditional Greek-Arabic herbs work together to suppress the appetite, increase thermogenesis (fat burning), and stimulate metabolism.
About Sprunk-Jansen
Sprunk Jansen manufactures a range of safe and effective herbal products based on the knowledge and use of medicinal plants in the Greek-Arabic tradition. The company was founded by pharmaceutical executive Erik Sprunk-Jansen in 2004 to create safer botanical therapeutic formulas to support human health and well being. All Sprunk-Jansen products are proven formulas with results on efficacy and safety published in peer reviewed international journals. The company's vision is simple: To put herbal remedies back on the map where they belong – to work alongside modern medicine and in harmony with it.
For more information, visit http://www.sprunk-jansen.com or call 888-977-7865. For interview opportunities and for further scientific information, please use Press Contact: Linda Roxanne Bryer, bryerpr(at)yahoo(dot)com, 831-479-8725.
###