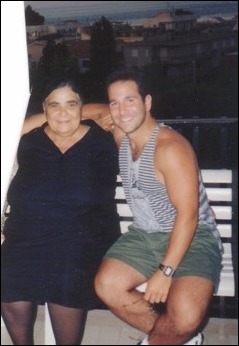 You can't just go on a diet. You have to change how you think to adopt a new, but simple, lifestyle. Start by getting clearance from your doctor and let gradual progression be your guide as you follow your weight loss fitness program
Ponte Vedra Beach, FL (PRWEB) October 25, 2006
Exercise alone won't help you lose weight if you continue eating an unhealthy diet. Going on a diet, without a consistent exercise program, is not likely to result in long term weight loss success either. That's the conclusion of an Australian review, published in The Cochrane Library journal, of 43 weight-loss studies dating back to 1985.
"You really need to combine exercise with better nutrition," review lead author Dr Kelly Shaw, a public health doctor with the department of health and human services in Tasmania, said in a prepared statement.
"There are so many myths and misperceptions about the exercise part of the weight loss equation. The biggest one being that you have to go to a gym, lift weights and do all the machines to fulfill the exercise part of weight loss. Well, this scares a lot of people way from pursuing a well rounded fitness program," says Exercise Physiologist, Joey Atlas. "You don't have to go to a gym to workout. A few butt exercises, a simple ab workout and some key stretches can be the foundation of an effective home workout program for weight reduction."
Atlas offers these five calorie burning, metabolism boosting, home exercise tips:
"For most weight loss seekers, twenty five minutes of the right exercises combined with a nutritionally sound diet plan, can work miracles," says Atlas, whose home fitness videos have sold in over 60 countries to date. "There is no need to spend two hours in the gym, six days a week, but this is what the general public believes. The truth is everything can be done at home. The best home gym is a floor mat and an exercise ball."
"You can't just go on a diet. You have to change how you think to adopt a new, but simple, lifestyle. Start by getting clearance from your doctor and let gradual progression be your guide as you follow your weight loss fitness program," advises Atlas.
Joey Atlas, M.S. - Exercise Physiology, is a fitness consumer advocate, professional trainer and fitness writer. He is the creator of the Home, Office and Travel Fitness DVD series, which is distributed in over 60 countries. DVD sets can be purchased via Atlas' main website and range in price from $25 to $40 US.
Atlas publishes the free fitness e-newsletter, 'Secrets of a Trainer'. Your readers/viewers can sign up for their free subscription at JoeyAtlas.com
Joey Atlas Fitness Resources provides fitness consulting services and products to individuals, families and companies all over the world.
To arrange an interview with Joey Atlas, contact him directly at 904-891-6336 or visit the 'Media Room' at his website. Joey is available on short notice and after hours. Photos and review copies available.
Joey Atlas Fitness Resources
2 S Roscoe Blvd, Suite 2 A
Ponte Vedra Beach, FL 320282
904-891-6336
###