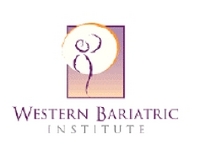 Obesity and morbid obesity are accelerating at a rapid pace that can no longer be ignored
Reno, NV (PRWEB) October 7, 2009
Due to the country's prevalent weight gain, Western Bariatric Institute, a leader in Bariatric surgery since 2000, is providing two new comprehensive handbooks; LAGB (Laparoscopic Adjustable Gastric Banding Surgery) Patient Handbook and RNY (Roux-en-Y) Patient Handbook . The complimentary handbooks are written to educate potential patients and industry professionals on the step-by-step medical process of gastric banding and Roux-n-y Bariatric surgeries.
According to the Centers for Disease Control, 30.1% of Americans are obese and 4.7% are morbidly obese.
"Obesity and morbid obesity are accelerating at a rapid pace that can no longer be ignored," said Western Bariatric Institute Medical Director, Dr. Kent Sasse, MD, MPH, FACS. "In crafting these papers, we wanted to educate the general public as well as the professional medical population that there are weight-loss solutions that can benefit lives, and more importantly, save lives, and that is why we are offering them at no charge. We are convinced that the more knowledgeable patients and the medical community are with regard to these procedures the more favorable the outcomes will be long-term."
The complimentary handbooks can be viewed and downloaded directly from the Western Bariatric Institute website: http://www.westernbariatricinstitute.com/default/patient_information/weight-loss-surgery-guides.html
Topics include, but not limited to:

Pre-surgery information to yield a successful and safe operation while increasing the speed of recovery
Complete description on potential complications and strategies to diffuse the risk(s)
Dietary guidelines for weight-loss pre-and-post surgery
Bariatric patient case studies to show tools that can be tailored for the success of future bariatric patients
Western Bariatric Institute; located in Reno, Nevada since in 2000, was founded by surgeons from Western Surgical Group: Kent C. Sasse, M.D., Medical Director; John H. Ganser, M.D.; Mark D. Kozar, M.D.; and Robert W. Watson, M.D.
For more information on WBI, please visit http://www.westernbariatricinstitute.com
For more information on Dr. Kent Sasse, M.D., please visit http://www.sasseguide.com
# # #