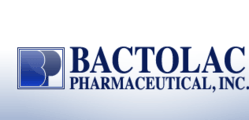 Our Company employs highly skilled scientists to provide our clients with the formulas and services needed to bring their private label supplements competitively to market
Hauppauge, NY (PRWEB) January 31, 2013
Weight loss is the top New Year's resolution. Every year new weight control products are offered to the public, each hoping to gain market share and to succeed. Bactolac Pharmaceutical, a leading private label manufacturer of vitamins, herbal remedies, nutritional supplements and nutraceuticals has vast experience in this highly-competitive industry. The company offers the full-range production to market process that ensures new products designed to help consumers shed unwanted pounds will be both manufactured using the highest quality ingredients and distributed where consumers can readily access them.
"Bactolac Pharmaceutical has been assisting companies to manufacture, package and market private label supplements for over 17 years," notes Renee Reynolds, Chief Financial Officer, Bactolac Pharmaceutical Inc. She continues, "Our Company employs highly skilled scientists to provide our clients with the formulas and services needed to bring their private label supplements competitively to market. Bactolac's exceptional team also provides the most up-to-date research and development technologies and protocols in the industry to streamline the manufacturing process."
Another way to ensure an optimal outcome when bringing a new weight control product to market is to align oneself with a company that is both certified and rigorously inspected. Bactolac Pharmaceutical, Inc. is certified by the Natural Products Association (NPA), Good Manufacturing Practices (GMP) Certification Program, NSF International (NSF), the Food and Drug Administration (FDA) and Quality Assurance International (QAI) - all the leading organizations and agencies whose mission is to uphold quality. In addition, Bactolac is certified by the Therapeutic Goods Administration (TGA), a status which only a select few nutritional supplement companies enjoy. Every raw material used is tested to ensure their quality meets or exceeds requirements for the nutraceutical industry as upheld by the US FDA. Bactolac's science-based formulations and their high-tech micro and analytical laboratories ensure the efficacy and content of all their products.
As one of the leading nutritional supplement companies in the industry, Bactolac offers customers a wide variety of nutraceutical capsules, sublinguals, soft gels, chewables, tablets, and powders for private label manufacturing. Founded in New York in 1995, Bactolac's goal has always been to provide high-quality vitamins and supplements at competitive prices to assist customers to become successful in the health and wellness supplementation market. As a full-service health supplement manufacturer and vitamin supplier, the firm offers product manufacturing, to product testing, packaging, labeling and distribution. These processes are all carried out in their state-of-the-art, 175,000 sq. ft. facility, which houses innovative equipment, a micro-laboratory and an analytical laboratory. Additionally, this facility is cGMP certified, and meets all FDA requirements for nutritional supplement manufacturing. For more information or to request a quote, go to http://www.bactolac.com.