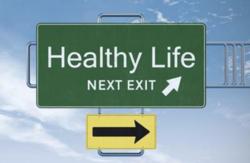 New York, NY (PRWEB) November 07, 2012
The study published in Obesity Reviews, http://onlinelibrary.wiley.com/doi/10.1111/j.1467-789X.2012.01050.x/full, is the second such study to link bone loss to weight loss surgery. And earlier study in the journal Pediatrics reported the same thing.
Both studies show the more invasive the surgery, the greater the bone loss. Some of the surgeries remove part of the stomach.
"You need your stomach. Adolescents especially need their stomach because they are still growing their adult body," said Dr. Charles Livingston, an Indiana chiropractor and certified nutrition specialist. "Removing part of the stomach does reduce how much food can be put in it and reduces how much can be digested, but as these studies show, there is a serious side effect associated with this surgery."
Dr. Charles, as he prefers to be called, said the safest way to lose weight is to modify eating habits long term and engage in some exercise.
"It's not complicated either. You just have to know what foods help promote weight loss and what foods you need to eat in moderation," he said. "You can eat whatever you want, but you need to eat it in moderation and focus on eating healthy food with exercise."
A lot of people are turned off by the idea that exercise is needed. But even with the bariatric surgery, exercise is a requirement, he said.
"And really, all you need is 15 minutes three times a week. I am not kidding. That's enough," he said.
Dr. Charles has developed a long term weight loss program which he offers to the public at FatBurningSuccess.com. Patients in his clinic have experienced tremendous success with the program and have kept weight off long term.
"Once my patients and people on the program learn what food to buy at the grocery store and what food to eat, they can lose weight and keep it off," he said. "You really can buy great tasting food in a grocery store that will help you lose weight."
The other problem with the surgery option is over time, the stomach can expand, Dr. Charles said. The person regains lost weight because they return to their old eating habits.
"Even with bariatric surgery, you have to commit to a change. Why don't you change without surgery and without side effects and get the same results?" he asked.
ABOUT FAT BURNING SUCCESS - Fat Burning Success was developed in Dr. Charles' clinic and has helped many people shed extra pounds. He is offering a full money back guarantee for people who buy the program for $47, but then decide it does not work. He said, as sad as it sounds, some people will simply not follow the plan and so it will not work for them. For more information visit FatBurningSuccess.com and watch the short video.