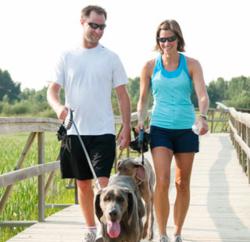 Toronto, Ontario Canada (PRWEB) July 23, 2012
In honour of Recreation and Parks month this past June, Herbal Magic urges Canadians to celebrate Canada's beautiful regional parks as a fun, fitness-friendly way to interact with local nature.
As Canada's leading weight-loss company, Herbal Magic takes a common sense approach to weight loss – and it works! Herbal Magic's nutrition and health experts have designed a comprehensive weight loss system that helps over 40,000 clients annually reach their ideal weight for the long term. With core principles based on real food, personal coaching and natural health products, Herbal Magic is dedicated to helping Canadians attain their sensible, lasting weight-loss goals and encourages regular exercise to support its common sense system.
Recreation and Parks month was an exciting way to bring awareness to the value that Ontario's parks bring to individuals and families, but Canadians across the country can enjoy the benefits that Canadian provincial parks provide all summer long! Here's just a sampling of fun activities that'll help you get fit this summer – all found in provincial parks from coast to coast:
British Columbia
Herbal Magic recommends a trip to Strathcona, better known as Vancouver Island, for an endless stream of activities by land or water. Choose between hiking, canoeing or more during all seasons.
Alberta
The next time someone tells you to take a hike, tell them you'll take 'em up on it! Take a hike through the Elk Island National Park to view incredible wildlife or participate in snowshoeing or even cross-country skiing.
Saskatchewan
Moose Mountain is a locals' favourite with activities that include mountain biking, horseback riding, and even golf! For added fun, visit the wondrous Kenosee Lake – the main tourist attraction – for fishing opportunities and swimming fun!
Manitoba
Discover an abundance of activities in Riding Mountain National Park, which offers hiking, cycling, kayaking and scuba diving to give locals and visitors an experience to remember! As the first National Park in Manitoba, Riding Mountain offers incredible experiences that won't soon be forgotten.
Ontario
Algonquin Provincial Park is a perennial summer destination and for good reason – it's an ideal place to watch moose and other wildlife along the many waterways that flow throughout the popular park. In addition to the many activities that are available throughout the expansive park, the Natural Heritage Education program has multiple workshops and events to get visitors involved in all the province has to offer.
Quebec
Residents of Quebec can participate in a wealth of activities at the Forillon National Park, which offers ideal environments for sea kayaking, beach activities and beautiful hiking trails for visitors and tourists alike.
Maritimes
Those in the Newfoundland and Labrador provinces will enjoy trekking in the Gros Morne National Park, which provides masterpiece landscapes ranging from giant green mountains to hidden sea caves. Ideal for exploring, visitors can expect to see grand water canals and impressive waterfalls during hikes.
No matter what province you're from, take time to let the great outdoors renew your commitment to leading a healthy lifestyle. Better yet, learn how Herbal Magic can help you along your weight-loss journey!
About Herbal Magic Weight Loss & Nutrition Centres
With approximately 280 centres nationwide, Herbal Magic is the largest Canadian owned and operated weight-loss company in Canada. Every Herbal Magic Canada team member has been extensively trained and certified as an Herbal Magic Personal Health Coach. With the support of its Scientific Advisory Team – comprised of naturopathic doctors, nurses and dieticians – Herbal Magic's nutritional and health experts have the experience, training and tools needed to support clients throughout their weight-loss journey. Herbal Magic's comprehensive system of real food, personal health coaching and natural products is, quite simply, a common-sense approach to lasting weight loss. Visit http://herbalmagic.ca to learn more.