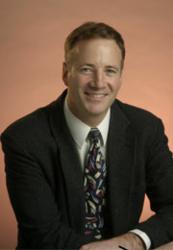 We were looking for the most qualified individual to help us direct a very important position within our company, and I believe we found him
Issaquah, WA (PRWEB) June 15, 2011
"We were looking for the most qualified individual to help us direct a very important position within our company, and I believe we found him," said Scott Hanna, CEO at QuickMedical®. "As our new Director of Medical Education, Dr. Landerholm will help us disseminate the latest in patient medical education, and contribute to our "Ask The Doctor" question and answer feature."
In addition to the expertise of Dr. Landerholm, QuickMedical® has added a nutritional education feature through Pacific Nutrition and Wellness. They can provide customers with a comprehensive approach of medical nutrition therapy, fitness programs, free weight loss seminars, and behavioral coaching. Pacific Nutrition and Wellness works hand-in-hand with Dr. Landerholm in the nutritional and psychological assessment and management of his surgical patients.
Dr. Landerholm said, "As the new Director of Medical Education, I have a responsibility to insure that QuickMedical® provides the most up to date and accurate patient medical education. With help from my associate Melanie Machado, RD, CD, at Pacific Nutrition and Wellness, I believe we can offer a QuickMedical customer the latest in cutting edge medical information and technology."
"There is any number of distributors throughout the US that can advertise and sell medical equipment and supplies at a low price; but few, if any that can take customer service and medical and product education to the level we demand at QuickMedical®," said Loren Timmons, Marketing Director at QuickMedical®. "The reason our customers keep coming back to us over and over again, as far back as 1993, is because they get a No-Risk guarantee on every product they purchase and more value from every dollar they spend with us."
About QuickMedical:
Started in 1993, QuickMedical® is a national distributor of medical supplies and equipment. With offices and warehouse located in Issaquah, WA, QuickMedical® is able to provide nearly 26,000 medical products to choose from with the convenience of ordering directly by phone, fax or website. Many items are shipped within 24 hours. QuickMedical® is also a distributor for a number of manufacturers who offer their products via Premier, MedAssets, Amerinet, and other Group Purchasing Organization contracts.
About Dr. Landerholm:
Dr. Landerholm completed undergraduate studies at Washington State University (Summa cum laude) and received his Medical Doctorate from the University of Washington, School of Medicine, and completed his surgical residency at Swedish Medical Center in Seattle, Washington. Dr. Landerholm is currently the Medical Director of Puget Sound Surgical Center. He is an expert in laparoscopic surgery and an innovator in minimally invasive techniques, such as the new LapSleeve® procedure for control of body weight and diabetes management. Dr. Landerholm is Board Certified in General Surgery, a Fellow of the American Society of Metabolic and Bariatric Surgeons, and a Fellow of the American College of Surgeons (ACS). He has served on the governing boards of ACS-Washington Chapter and the Seattle Surgical Society.
About Melanie Machado, RD, CD: Founder of Pacific Nutrition and Wellness:
Melanie received her undergraduate degree in nutritional science at Seattle Pacific University, and her post-graduate education at the University of Washington. She is one of the founders of a state-of-the-art weight loss surgical program in Edmonds Washington. She is president and founder of Pacific Nutrition and Wellness and is a leading expert in the field of obesity, hyperlipidemia, diabetes as well as child and adolescent nutrition and sports nutrition. Melanie is a sought after public speaker in the area of nutrition and motivational change. Along with over 15 years of experience in medical nutrition therapy, she has given her time and expertise in medical development projects in the rural, poverty stricken areas of Oaxaca, Mexico. She has lead numerous medical campaigns throughout her professional career.
###