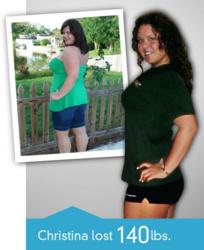 For me the Genetix Program has given me my life back. In the last 6 months I have lost 85 pounds. I feel and look healthy and my stamina has greatly increased.
- Diana Kane, MD
Tampa, FL (PRWEB) May 28, 2013
Out with the gimmicks, in with the future and Genetix Program is the future of weight loss and nutrition. The question people should all ask themselves is how long will 'diet fads' continue to surface, as one after another comes and goes with promises of being the world's greatest answer to amazing weight loss. From weight loss pills, sprinkled powders, food shipments, meal replacement shakes and too many others to even list out, it's no wonder the people of this nation and the world are frustrated with the games being played on them and their loved ones. People searching for a way to shed pounds, improve their nutrition and simply take control of their lives seem to always find disappointment lurking around every corner. Will it ever stop?
The time for an industry changing revolution has arrived, a time for something absolutely unheard of and incredibly life changing to all that experience it, and that ladies and gentlemen, is Genetix Program. Founded in 2003, this year marks the Tenth Anniversary of this fast growing and innovative approach to weight loss and a healthier lifestyle. Genetix Program is built on years of research and the mastery of a unique approach. Fast emerging as the most effective method ever conceived in weight loss and nutrition, Genetix Program is an incredible force for good in a world that so desperately needs a true hero.
Genetix Program is a rare gem in a world of 'diet' trend chaos. Focused on behavior modification and creating a shift in each client's philosophy towards their health habits even in today's world, Genetix Program leverages the power of its impressive daily phone Counseling approach and large network of passionate health professionals working together for each and every client.
Approved by the American Heart Association (AHA), phone coaching such as that by Genetix Program, has been recognized as, being just as effective as in person coaching. "Programs delivered by telephone with website back-up could be the wave of the future in addressing a variety of heart disease risk factors or managing chronic conditions," said Lawrence J. Appel, M.D., M.P.H., lead researcher and professor of medicine, epidemiology and international health at the Johns Hopkins Medical Institutions in Baltimore, MD.
Genetix Program recognizes the real fact that no two people are the same, therefore each client's history, lifestyle and habits are taken into account and the program is designed to work with every client on their unique progress. Each client is paired with a certified Genetix Program Counselor who they speak with over the phone for a few minutes every day so that they will have the support, education and motivation of another 'real' human being every step of the way. The food clients eat is all natural meaning food they can shop for at their local grocery store, allowing clients the freedom to make healthier food selections to their liking. In addition, since Genetix Program's network consists of Medical Doctors, Dieticians, Nutritionists, Nurses, Mental Health Care Specialists and more, each Counselor will always be in direct communication with their team of experts to ensure the clients' daily progress is conducive to their unique needs and lifestyle.
Genetix Program delivers an incredible 95% success rate at helping clients reach their goals and has helped tens of thousands of people everywhere become living proof that it is possible enjoy all the benefits of looking and feeling healthier through the support and motivation of this unique program. Clients join from all backgrounds, experiences and professions and Genetix Program looks to form a close bond with each and every client.
Since it is a national program it can be done anywhere in the world, right from the comfort of a clients own home or office. They even work with doctors and their patients to lower weight and stabilize health risks. Famed surgeon and author, Dr. Caldwell Esselstyn, of the Cleveland Clinic, and Dr. John Stulak of the Mayo Clinic both have patients on Genetix Program that have lost 55 pounds and 48 pounds respectively. Also ask Cheryl Wells, owner of Blue Bunny Ice Cream who is a lifetime member of Genetix Program.
"People want to live their lives and not have to count calories, track pounds or log food journals. But these are all key essentials to losing weight and uncovering the main psychological cause of weight gain," says founder and CEO, Dr. Michael George. "So their Genetix Program Counselor does it for them."
The 'trend' diets and products that are here today and gone tomorrow are now a thing of the past since Genetix Program is on the rise and here to stay. Countless lives across the nation and the world are continuing to be touched by the power of Genetix Program, and no goal is too small or too big to achieve. Through their caring passion and commitment, they leverage the power of clear and constant communication every day for every client. It is said that "an open ear is the only believable sign of an open heart" and the future looks very exciting as Genetix Program becomes an easy, fun and daily part of millions of lives around the world.