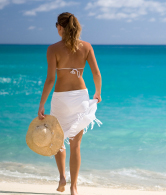 "Exercise is way over rated when it comes to weight loss. "10% exercise and 90% 'tons' of healthy, fat burning food"
(PRWEB) May 03, 2012
"Weight Loss Over Forty (located at http://www.weightlossoverforty.net/ ) was created in response to the growing need for honest weight loss information that leads to quick, healthy, long term results," states founder Gregg Kellogg. "This is not about a new diet but a new way to live that ends cravings, 'teaches' the body to burn fat for fuel and empowers women through a simple 'transformational' system."
Although Kellogg is a 20 year veteran of fitness and the health benefits of exercise contends that "exercise is way over rated when it comes to weight loss. "10% exercise and 90% 'tons' of healthy, fat burning food" he quips. Carrying a lean body that's the envy of men half his age, it's hard to argue with his philosophies.
He also has no fear of taking on the multi-billion dollar agricultural industry stating "The number one reason for the obesity epidemic in this country is that the unsuspecting public believes and then tries to implement their dietary advice that does nothing but line their [the agricultural industry] pockets and make America fat."
Thousands of women over forty are already following the "no-hype" body transformation advice found at http://www.weightlossoverforty.net/. With an emphasis on fast, permanent weight loss that increases health and energy as we age, it's easy to understand the growing popularity of this new site.
The best way for women to learn more about WeightLossOverForty.net and their "unconventional" approach should visit http://www.weightlossoverforty.net/free-report/ and download their free report "Why It's Harder For Women (Especially If You're Over 40!) To Lose Weight And 3 Principles You MUST Follow For Fast, Permanent Weight Loss That'll Have You Looking 10-15 Years Younger…"