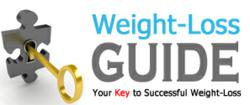 (PRWEB) June 28, 2012
With thousands of weight loss programs and diet pills on the market, it is no wonder people are often confused about the best ways to lose weight. Oftentimes, individuals make small mistakes that end up devastating the hard work and effort they've put into losing weight. In an effort to educate consumers about health and nutrition, Weight Loss Guide reveals the top things you can do to ruin your weight loss diet and minimize the chance of achieving results.
Weight Loss Guide's Top 8 Ways to Ruin Your Weight Loss Diet
1. Giving into food cravings. Taking an appetite suppressant made with 100% pure Hoodia gordonii will not only suppress your appetite, it will curb the food cravings that sabotage many diets.
2. Assuming you know what's healthy without reading the labels. Many people assume that they know what's good for them and will help them lose weight, but most of the time their presumptions lead them down the wrong path.
3. Eating too fast. It takes time for the food you eat to digest and for your body to recognize you are full.
4. Viewing food as a reward instead of something to fuel your body.
5. Using one diet mistake as an excuse to overindulge for an entire day. Cheating once does not give you a free pass to engage in gluttony for the remainder of the day.
6. Thinking that something that is low-fat or low-sugar means it is healthy.
7. Thinking that salad with dressing and other toppings is healthy.
8. Not taking advantage of diet products that can accelerate your results and make your weight loss plan easier.
Editor's Notes: Weight Loss Guide rates and ranks diet pills and weight loss products to determine the top choices in a variety of categories. Weight Loss Guide was launched in 1998 and has since become an online weight loss and wellness authority.
# # #