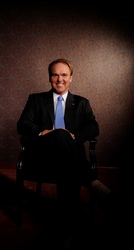 Because of PA Hypnosis Center's Hypnosis Weight Loss Program, I now have this warm and cozy feeling inside of me and that makes me feel like the sun is shining on the inside and the outside.
Pittsburgh PA (PRWEB) June 4, 2009
Greater Pittsburgh area resident, Dona Weber hoped she would lose weight when she began working with Dan Vitchoff and Catie Dologos at the PA Hypnosis Center, but she never expected what happened next. Dona says, "If anyone would have told me, September of 2008 that I would feel this good, body, mind, and spirit, on May of 2009, I would never have believed them."
Weight loss hypnosis at the PA Hypnosis Center helped Dona Weber shed more than 70 pounds over the past eight months, but as her lifestyle habits have changed, Dona admits that the most dramatic changes have been in her self-perception and her attitude. "Because of PA Hypnosis Center's Hypnosis Weight Loss Program, I now have this warm and cozy feeling inside of me and that makes me feel like the sun is shining on the inside and the outside."
A dramatic change for Dona and a more positive outlook in today's challenging world, but not surprising according to others who have been to this Pittsburgh hypnosis center for help in safely and effectively changing their lives forever. In Dona Weber's case, weight loss hypnosis and mental coaching at the PA Hypnosis Center has been life altering and transformational, "People … keep telling me that I am a completely different person (because of hypnosis) and they would like to have some of what I have found."
Before working with Dan Vitchoff, MS Ed., and Catie Dolgos, CHt. at PA Hypnosis Center Dona had tried just about everything to lose weight including diet pills, shakes, liquid diets and organized diet program and nothing had worked for her. Until recently, she had been an emotional eater. Now, clinical hypnosis has helped her learn to deal with her emotions more directly instead of using food as comfort. Exercise has become part of her daily routine, she explains, "I exercise every day and I no longer think about if I like it or not; I just do it."
Dan Vitchoff, MS Ed., CHt. is a Board Certified and Licensed Hypnotherapist, a highly sought Mental Training and Performance Coach, and the founder of the PA Hypnosis Center. His documented work with US Olympic athletes, Walton Glenn Eller and Vincent Hancock helped them claim Olympic gold in Beijing. Catherine Dolgos (Catie) is a Certified Consulting Hypnotherapist and Fitness and Nutrition Specialist with an extensive background in health and wellness. Together they have helped thousands of clients change their lives with hypnosis
.
Vitchoff explains, "Dona's weight loss and life changes are wonderful, but they are not unique. At our Pittsburgh hypnosis center, we see this happen every day as people lose weight, stop smoking, and change other lifelong habits, using the same powerful strategies I developed for use with Olympic athletes." Catie Dolgos, who also works with Dona, points out that mental training is a proven tool that top athletes, legendary entrepreneurs, and other success icons who compete in high-pressure situations rely on to give them the edge over their opponents and the mental focus they need to accomplish their goals.
Dona seems to be telling her story to everyone she meets these days. "Now that Dan and Catie (at the PA Hypnosis Center) have helped me to retrain my mind to think differently, this automatically led me to a dramatic body change." Dona says, "I now have a very healthy, much thinner body, and more energy than I have had in many years … this has gotten me to the absolute best part of all, the beautiful change in my spirit." With a dynamic and genuine smile, she adds, "I feel so good about myself, I just can't seem to quit smiling. I don't even have to work at this because it is just happening for me. I know that this will stay with me for the rest of my life."
PA Hypnosis Center's Hypnosis Weight Loss Programs can help you eliminate cravings for specific foods, overcome a sugar or chocolate addiction, put an end to self-sabotaging behaviors such as nighttime eating, stress eating, and emotional eating and create a natural desire and motivation for exercise. Pittsburgh Hypnosis Experts Dan Vitchoff and Catie Dolgos can individualize a hypnosis program to help you improve in the following areas: Weight Loss, Smoking Cessation, Reduce Stress, Tension and Anxiety, Overcome Fears, Phobias, Insomnia, Enhance Sports Performance, Build Self Confidence, Overcome Destructive Behaviors and Habits and Professional Development. http://www.pahypnosiscenter.com
To request an interview or for more information, please contact Catie Dolgos at (724) 934-8446 or via email at hypnosismarketing (at) comcast (dot) net
###