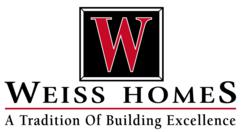 South Bend, IN (PRWEB) June 07, 2011
Consumers like choice, especially when it comes to a purchase as monumental as a new home. Weiss Homes knows this and has, since 1967, staked its reputation on providing its customers with a wide array of design options. These options will become even more numerous in the coming months, as the company unveils a series of new layout options at its famous Design Studio facility.
One of the more recognizable homebuilding outfits in the Indiana and southern Michigan areas, Weiss Homes has long relied on its Design Studio to set it apart from its competitors. In essence, this facility allows prospective homebuyers an opportunity to see the different layout and décor options available to them, all laid out in simulations of actual Weiss Homes rooms. Throughout 2011 Weiss Homes will be gradually adding new options to its Design Studio array, including new blueprints available for customers to evaluate.
The element of informed decision-making afforded by the Design Studio is one of the company's key selling points, and one that typically serves them well. Earlier this year Weiss Homes was awarded the "Favorite Homebuilder" award by a local newspaper, and the company generally reports profits that would make it a leader in its industry.
The new additions to the Design Studio will include a number of new floorplans from which aspiring homeowners can choose. All of the floorplans displayed in the Design Studio are personally created by Dave Weiss, the president of the company. In addition to floorplans, however, the Design Studio also displays the ornamental options available for kitchens and bathrooms. Weiss Homes uses the Design Studio as a place for customers to weigh their options, make informed decisions about budget, and field their questions to trained staff members.
Weiss Homes Unveils New Options at Innovative Design Studio Page 2
ABOUT:
Weiss Homes has been one of the premier homebuilding companies in the Michiana area ever since its inception in 1967. Through its combination of high-quality craftsmanship, superior customer service, and wealth of options, Weiss Homes continues to impress customers and distinguish itself from a crowded field of competitors.
For more information about Weiss Homes, visit http://www.weisshomes.com or call 574-234-73763.
###