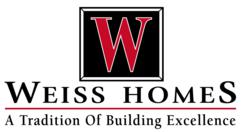 South Bend, IN (PRWEB) June 10, 2011
Home builders, especially new construction companies, are still seeing a lag in sales due to the recession as they continue to market their latest floor plans and design options. Despite the down economy and the many challenges that it has presented the housing industry, one developer has proven itself to be profitable: Weiss Homes. In addition to simply keeping its head above water, Weiss Homes has also sparked sales in the industry through innovative designs that increase the value of every floor plan that they offer. Due to this creative design, the company reported being up 60 percent in the first quarter of 2011.
Head architect Dave Weiss has utilized every resource at his disposal to ensure that all floor plans meet the expectations of modern family living, including keeping tabs on industry trends and traveling around the country to see the cutting edge of design first-hand. After getting a feel for not only what the market has to offer, but what clients expect, he has developed every new floor plan to reflect the changing lifestyle of the American family.
Some of these changes include: a drop zone at the back door with storage space and enough electrical outlets to conveniently charge cell phones, laptop computers and other technological gadgets, increased closet space, walk in pantries, wider hallways and doorways, and an island in the master closet to increase surface and storage area.
The immense amount of thought that Weiss Homes puts into every design is also reflected in the actual rooms that are incorporated into every floor plan. For example, formal dining and living rooms are no longer included because they are hardly used by modern families; this space has been utilized to increase the size of rooms that are important to contemporary lifestyles, including larger closets and laundry areas.
By strategically developing every house, [Weiss Homes has been able to capture designs that function to a high level without forcing homeowners to give up on the comfort that they expect from new construction, resulting in a higher number of sales. Through negotiations with subcontractors and vendors, Weiss Homes has been able to provide high quality new construction for a cost that is comparable to purchasing an older home, which has sparked the new construction industry and brought in the revenue that the company needs to achieve continued success.
About:
Weiss Homes is a new construction and community development company in South Bend, Indiana that offers a unique design experience to all clients. Through the use of an innovative Design Center, on demand pricing, and floor plans that are tailored to the needs of today's families, Weiss Homes has established a high standard in the new construction industry.
For more information about Weiss Homes, Weiss communities, and the various floor plans that are currently available, visit http://www.weisshomes.com.
###