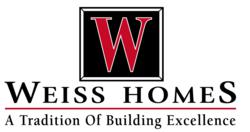 South Bend, IN (PRWEB) June 22, 2011
The Better Business Bureau (BBB) is seen as the highest authority available pertaining to company ratings. Through its commitment to providing the most accurate ratings possible, the organization has earned the trust of consumers across the country. For this reason, companies that are honored with a high rating from the BBB are also likely to be trusted by consumers, as well as sought out by new clients that recognize and respect the high rating that the BBB has bestowed upon them. Weiss Homes, a popular home builder and community development company in South Bend, Indiana, has been honored with the highly coveted A+ rating by the BBB.
According to the BBB website, 16 different factors were taken into consideration when determining this score. First, Weiss Homes has been in business since 1967 and has evolved into an important presence in the community. Second, Weiss Homes has had an extremely low volume of complaints relative to the size of the company. In total, the BBB has received six complaints against the company in the last three years, but only one in the last 12 months. Weiss Homes has resolved all complaints quickly and effectively, indicating that it is highly concerned with the satisfaction of its clients. Additionally, the BBB has noted that the company is very open about its background and provides a great deal of information about its business model.
Led by President, CEO, and designer of all floor plans, David Weiss, Weiss Homes offers clients the most comfortable designs that also maintain a high level of functionality. Weiss travels extensively to keep up with the latest housing trends and incorporates a great deal of detail into each design, always keeping in mind the lives of the people that will reside in these homes. Through an eye for small additions that will make life easier, such as larger closets and living spaces, Weiss has maintained focus on the most important aspect of the home building process: the client.
The BBB rating of A+ is an honor for Weiss Homes. For more information about this rating, visit http://www.bbb.org/northernindiana/business-reviews/home-builders/weiss-homes-group-in-south-bend-in-20818#reasonrating.
ABOUT:
Weiss Homes is a home building company that has maintained accreditation with the Better Business Bureau since March of 2010. A well respected business in the South Bend community, Weiss Homes is known for its innovative design options and luxurious Design Center, which offers real time pricing and allows clients to choose all of their interior options quickly and conveniently. Through extensive work in the state of Indiana, Weiss Homes has built a reputation of quality and an understanding of modern family life and continues to uphold that image through its many floor plans and design options.
Weiss Homes can be found online at http://www.weisshomes.com.
###