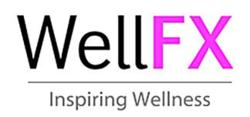 "Engaging and motivating patients to change behaviors that result in improved healthcare outcomes is the holy grail of primary care," said Dr. Jason Cunningham, Agency Medical Director at West County Health Centers. "It is a brutal truth that primary care
Petaluma, CA (PRWEB) September 06, 2012
West County Health Centers, a Northern California private, non-profit health organization, has deployed the nation's first social platform designed to engage patients in their own healthcare. The Health Center has rolled out WellFX, a private, cloud-based social healthcare platform, within its patient population. Extending care and patient engagement outside provider visits is proven to improve healthcare outcomes and reduce costs.
WellFX is a private, secure, HIPAA compliant social platform for providers to deploy in their patient, staff and agency communities. Because it is provider directed, both patient and provider have confidence in the efficacy of the information, education and motivation being given. Providers can create managed and unmanaged communities for patients to meet and share experiences while accessing provider created education and healthcare content. WellFX overcomes the shortcomings of consumer and employee social platforms by guaranteeing complete patient confidentiality, anonymity and data protection.
The WellFX social platform deployed at West County Health Centers will create an extension of the health center by connecting patients with one another, augmented by educational content that is germane to their condition, ensuring that patients are connected with the right people and the right information at the right time. The success of the initiative will be measured in the short term by patient adoption and feedback, in the mid-term by the level of patient activity on the platform, and in the long term on measurable healthcare outcomes such as improved hemoglobin levels in diabetes patients, and reduced recidivism in addiction patients. WellFX will also be deployed in staff-only community groups where staff can participate and share best practices and success stories across teams and agencies.
"Engaging and motivating patients to change behaviors that result in improved healthcare outcomes is the holy grail of primary care," said Dr. Jason Cunningham, Agency Medical Director at West County Health Centers. "It is a brutal truth that primary care doesn't do behavioral change well. It demands that we think and act differently; and we need new tools and technology to make this happen. The potential we see in WellFX is enormous – it is a tool to effect profound change whereby the provider can act as both educator and facilitator of improved patient behaviors beyond the boundaries of the healthcare visit."
Said WellFX CEO Jock Putney, "West County Health Centers have been known for innovation in healthcare and the communities that they serve since its founding. It was one of the first community health centers in Northern California to deploy Electronic Health Records. Now it is trail-blazing by using our innovative social platform to disrupt the status quo of patient engagement. By getting patients to engage with each other outside of on-site visits, WellFX is setting the stage for achieving better outcomes for patients."
# # #
About WellFX: WellFX inspires wellness. Equally beneficial for providers and patients, WellFX delivers a private and secure social platform that enables providers to engage patients in their own care through the sharing of information and educational materials and creation of patient-to-patient support communities. For providers, WellFX transforms how patients engage in healthcare. For patients, WellFX is a private and secure online community where they can meet, share and get support. For more information to go: http://www.well-fx.com
For press information, contact:
Kathryn Gilmore at BondPR Worldwide : kathryn(at)bondprUS(dot)com t: 415 349 7434