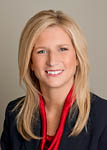 It's an exciting time to work in Population Health Management and Data Analytics, and an especially exciting time to be at Wellcentive.
Atlanta, GA (PRWEB) May 17, 2013
Wellcentive, an Atlanta-based provider of innovative Population Health Management and Data Analytics solutions, has announced the appointment of Terry Boch as Senior Vice President, Sales and Marketing.
In this position, Boch will direct Wellcentive's global business strategy, marketing, sales and business development activities. An innovative and energetic leader with a proven track record of success, Boch has held senior management positions with high-growth healthcare companies such as Covisint, Allscripts, United Healthcare, Carolinas Healthcare System, MediClick, and KPMG.
"We are remarkably excited to have Terry join our team," said Wellcentive Co-Founder, Mason Beard. "Her broad range of talents across the spectrum of provider, payer and consulting segments will accelerate and advance our efforts to position and market our solutions."
"The healthcare market is ripe with opportunities for our solutions," said Boch. "It's an exciting time to work in Population Health Management and Data Analytics, and an especially exciting time to be at Wellcentive. Wellcentive has a fantastic set of solutions that not only helps physicians and their organizations understand critical clinical, financial, and utilization outcomes, but it also provides them with the workflow tools to proactively make improvements to those outcomes. Those capabilities, along with a truly industry leading data management platform, which aggregates and normalizes data from many disparate clinical and administrative sources sets Wellcentive apart in the market. I'm excited to be a part of the Wellcentive team."
In addition to her executive responsibilities at Wellcentive, Ms. Boch serves as an Advisory Board member for JET Health Solutions, a subsidiary of AAJ Technologies based in Fort Lauderdale, FL.
Based in Raleigh, North Carolina, Boch holds a BS degree in Accounting from the University of Rhode Island – College of Business Administration.
About Wellcentive
Since 2005, Wellcentive has delivered physician-facing, population health management and data analytics solutions that help clients improve both clinical and financial outcomes. Wellcentive's cloud-based, scalable, customizable Advance™ solution enables Responsible Population Health Management with industry-leading point of care tools, care gap analysis, automated patient outreach, outcomes reporting, predictive modeling and risk assessment, care management and coordination, and cost and utilization analysis. Wellcentive's proprietary interfacing platform aggregates and normalizes clinical and administrative data from disparate sources, including EMRs, local and national labs, e-Rx, PMS, health systems, payers, HIEs, and data warehouses. Wellcentive transforms this actionable data into meaningful information that enables preventive care, evidence-based chronic disease management, clinical integration, and participation in performance-based and risk-based reimbursement programs, including Pay-for-Performance, PCMH, PQRS, and Accountable Care.
Thousands of providers and their organizations use Wellcentive solutions to deliver high-quality, cost-effective care for many millions of patients. Wellcentive's leading-edge interfacing platform has more than 1,600 live interfaces with a wide variety of local and national interfacing partners. Wellcentive's clients include some of the most prestigious physician groups, physician organizations, health information exchanges, professional organizations, and employer groups in the country.