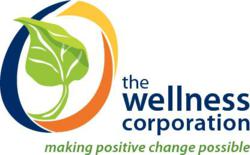 "A leading national provider of these services to higher education organizations." - VP of Finance, University of Vermont
Shrewsbury, MA (PRWEB) October 20, 2011
The Work/Life Wellness Program provides free and confidential resources and referrals in addition to EAP counseling, consultation and referral services to all UVM faculty, staff, and their immediate family members. The University said they will save approximately $190,000 per year with the new program.
The change was announced September 29th in a memo to UVM faculty and staff by Vice President for Finance, Richard Cate.
Beginning Jan. 1, of 2012, various health-management services will be administered under contract by the Massachusetts-based Wellness Corporation, which Cate called "a leading national provider of these services to higher education organizations."
The Employment Assistance Program (EAP) provides counseling and referral services to UVM employees for a variety of concerns, from relationship stress and substance abuse to financial counseling.
The Wellness Corporation is a national provider of Organizational Assistance Services to colleges, corporations and other institutions. These services include Work/Life Programs, Employee Assistance Programs, Student and Graduate Student Assistance Programs, Organizational Development Services, Professional Development Training, and Wellness. For more information, please visit http://www.wellnesscorp.com or call 1-800-828-6025 ext. 103.
###