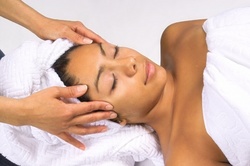 not a luxury, but a necessity.
Culver City, California (PRWEB) January 8, 2009
In honor of its 10th Anniversary, The Wellness Spa in Culver City is launching a video testimonial contest asking participants to submit a two-minute video explaining why spa services are "not a luxury, but a necessity."
Participants are encouraged to get creative with their entries, which can range from poems, to singing, acting, yoga poses or just heartfelt sentiments.
The winner, who will be announced, March 24, 2009, will receive one year of free spa services ranging from organic facials to Jade Stone Therapy. In addition, all contributors will receive a $20 coupon for submitting a video.
"A year's worth of free spa services is the Wellness Spa's version of an economic bailout for the community," said Theresa Harmon, owner of The Wellness Spa. "We know that people are struggling right now and we want to help by offering someone the opportunity to receive free spa services for a year."
Harmon said this was an 'excellent' way to celebrate an anniversary by encouraging people to think about ways to improve both their physical and mental well-being.
"Our goal is to help individuals maintain a sense of balance and well-being during this economic downturn and in the future," she added.
Harmon, a licensed esthetician with more than 25 years of experience, has been a spa owner for 22 years.
The Wellness Spa, located at 9707 Washington Boulevard, in downtown Culver City, is a day spa that offers facials, massages, waxing, and body treatments.
For rules, deadlines and submission instructions, please visit http://www.twsvideocontest.com
For more information, (310) 202-8133
# # #