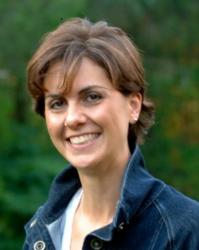 Reducing stress in the digestive tract is the cornerstone of how I teach people to use plant-based enzymes
Bristow, VA (PRWEB) April 18, 2013
Wellness Works, LLC, announces a downloadable tele-class available now with new educational material about enzyme supplementation and how plant-based enzymes can be used for better health and wellness.
"Reducing stress in the digestive tract is the cornerstone of how I teach people to use plant-based enzymes," said Amy Butchko, HC, LDHS. "It just makes sense that when the stomach, liver, small and large intestines are overwhelmed with toxins from the environment or a less than perfect diet that the body ends up feeling stressed, and that's when poor health shows up."
Supplementing with Enzymes: Nature's Answer to a Toxic World, presented with Eve Colantoni, CHC, from National Integrative Health Associates in Washington, DC, covers:

What's really missing in the modern diet
Why this missing "master ingredient" can be blamed for everything from weight gain to allergies, anxiety, bloating, constipation, diarrhea, fatigue, and inflammation
How to recognize if symptoms mean diet change is necessary or not
The class presentation includes on-demand downloadable notes, handouts, and the class recording. All materials are available for download at http://bit.ly/ZA90IA
About Wellness Works
Wellness Works, LLC, founded by Amy Butchko in 2009, serves individual and corporate clients near her home in Northern Virginia and nationally via phone and Skype.
Amy, a health coach in Northern Virginia, teaches the most effective methods for how to reduce stress, increase energy and improve personal wellness. She is based in Bristow,VA, specializing in nutrition and digestion offering wellness strategies for busy professionals and entrepreneurs to beat fatigue, get rid of bloating, detoxify and increase energy.
*These statements have not been evaluated by the FDA and are not to be construed as diagnosis, treatment or cure for any particular disease or malady. Cleansing is an ancient health practice and should be taken seriously but is not a substitute for competent medical intervention or for your doctor's advice. Consult your physician before embarking upon any health practice that's new for you. Results achieved will vary from person to person.