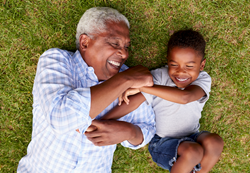 CHARLESTON, S.C. (PRWEB) October 18, 2018
Wellnest, the world's first Alexa integrated connected health system, is determined to bring families closer together as parents and relatives enter advanced aging. "By 2020, an estimated 45 million Americans will care for over 117 million seniors," says Jane Cavalier, Chief Marketing Advisor and CMO at Wellnest, "This silver tsunami is transforming our culture, families and how we must approach care". Cavalier, a marketing veteran, is known for building renegade brands including Snapple and Qwest. She joined Wellnest over a year ago to help CEO Jon Ramaci translate his vision for revolutionizing care. "Jon sees Wellnest as an enchanted object that will transform care by bringing in the most important ingredient – more love. It takes a super sensitive technology to inject greater humanity into care."
According to Cavalier, Wellnest's unique UX and feature set brings families closer together by reducing stress, increasing joyful connections and allowing for a sharing of sentiment that inspires greater compliance. Those who need care are surrounded by an active and loving Circle of Care. Those in the Circle of Care experience less struggle, more enjoyment and a sense of empowered togetherness. Instead of feeling helpless and confused, they feel informed and are able to take meaningful actions. "It is the power of tribalism," says Wellnest COO Sam Havelock "which is something we've lost as a society and desperately need back in order to face the health challenges of today."
Wellnest is embarking on a study to further explore the functional and emotional interconnections between family members and aging adults across the multi-decade aging experience. As part of the study, Wellnest plans to engage caregivers, care receivers and the care-involved in a design process to build new solutions that work across the aging spectrum. Wellnest aims to publish topline findings when the study is completed next year in the U.S. and is considering expanding the study globally.
"I know it's simple, but it all comes down to love," says Cavalier, "Wellnest is on a mission to activate the power of love to create healthier lives. That is a pretty radical idea." The Wellnest connected health solution is currently in test and is projected to be released in the U.S. across key enterprise health partners in mid- 2019.
About Wellnest: Wellnest is a mobile health system featuring a stylish voice-activated wearable device and mobile community application that keeps loved ones in constant loving connection. The Wellnest wearable provides 2-way communications, GPS location, fitness sensors, emergency response, fall-detection, medication and appointment reminders and integrates with Alexa devices and the Amazon world. Wellnest makes getting healthy and staying well into a joyful, bonding community experience. Wellnest is being made available through major health systems and direct purchase in the AT&T Connected Marketplace in June 2019.
For more information:
Go to https://wellnest.care/
Or Contact Olivia Gawler at olivia.gawler@wellnest.care