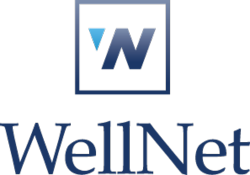 WellNet 4.0 is finally fixing the broken medical benefits industry.
Bathesda, MD (PRWEB) August 23, 2012
WellNet, a nationwide provider of integrated health plans, announces WellNet 4.0, the newest version of its proprietary technology creating a completely transparent view of healthcare costs and money saving solutions for employers and their employees.
"WellNet 4.0 is finally fixing the broken medical benefits industry," says WellNet President Keith Lemer. "WellNet offers alternatives to large health insurance companies who protect their profits by keeping their customers in the dark by not releasing interpreted and analyzed claims data." Lemer continues, "WellNet 4.0 provides employers and their employees with a clear view and specific actionable strategies to save everyone money and improve their health."
The status quo of placing a few carriers on a spreadsheet is no longer working. Small- and mid-sized employers need solutions that help them identify sustainable programs to lower healthcare costs today and offer insight and control for tomorrow.
WellNet's health plans, which are woven together with WellNet 4.0 technology and provide network access, foster shared accountability and deliver complete transparency of costs. With WellNet, employers can proactively, and continuously, monitor, engage and influence member behavior.
With over 300,000 members small- and mid-clients include Cardiology Associates, Cipriani Restaurants, The Peterson Companies, Peddie School, Venezia Trucking and The Washington Times. In addition, larger customers include Charlie Palmer Group, Men's Wearhouse, Lam Research, Penske Automotive, Viking Range Corporation and many other firms around the nation.
See the new WellNet 4.0 at http://www.wellnet.com.
About WellNet
WellNet is a provider of integrated health plans, wellness and cost management programs powered by sophisticated technology and engagement professionals. By leveraging real-time data and a high-tech, high-touch engagement model, WellNet identifies the root of the problem and addresses the most promising areas of cost-reduction providing both immediate and sustainable savings.