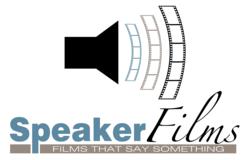 The momentum behind this film has been awesome. Everybody involved has given on a heart level whether it be money for the well, soccer balls for the school or sanitary napkin kits for the girls of the community.
West Chester, PA (PRWEB) November 28, 2011
Well of Dreams is a story of courage, determination, and ultimately, triumph. Imagine a world where the mere act of fetching water for your village can have dangerous, even lethal consequences. This is the world in which Anne Okelo lived, in the small village of Angiro in Kenya. But Anne has big dreams and eventually finds a way to save the village girls and is determined to free them from the bondage of traditional societal restrictions. Well of Dreams is a film which takes you outside of your comfort zone and lets you come face to face with daily traumas and challenges unknown in the Western world. But it is also a story of hope, when the clarity of one's vision and the unshakeable faith of one's heart come together.
Well of Dreams is Speaker Films' maiden voyage into feature documentary productions. Founded in 2010, Speaker Films plans to produce social issues documentaries that can make a difference in peoples lives. Spearheading the production team is Cindy Speaker, founder of Speaker Films and the film's co-director and producer. Cindy has been involved in video production since 1986. She has a Master's degree in TV/Film from Regent University in Virginia Beach, VA.
Jay Kunkel is a senior producer. He is also the graphic artist that orchestrated the look and feel for all of the collateral and branding pieces for Well of Dreams.
Co-director, DP, writer and editor Chris Mercury is a graduate of Drexel University where he obtained a BS degree in Film and Video. Chris has been involved in the Philadelphia film community since 2006.
Dan Frantz is an up and coming filmmaker who has already won several film festival awards and was recently chosen for the Young Arts Program funded by the National Foundation for Advancement in the Arts.
Noel Izon is a consulting producer as well as an award winning filmmaker with nearly four decades of filmmaking experience. His vast experience has included working with several US Presidential administrations as well as The Vatican.
Original music will be scored by James Lavino, composer of the 2011 Academy Award nominated music score for "Which Way Home."
Theatrical and broadcast release is planned in 2012.
# # #