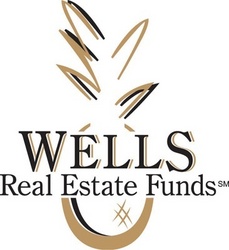 SFI certification is a respected recognition of our commitment to manage our lands professionally and responsibly
NORCROSS, Ga. (PRWEB) October 22, 2008
Wells Timberland has outright ownership or long-term leases on more than 320,000 acres of forestland across western Georgia and eastern Alabama.
"SFI certification is a respected recognition of our commitment to manage our lands professionally and responsibly," said Jess Jarratt, president of Wells Timberland Investment Management Organization.
"We believe very strongly that responsible, sustainable forestry is not only possible, and not only the best approach for our forestlands, but also in the best interest of our investors and our company," Jarratt said.
Developed by professional foresters, conservationists and scientists, the SFI standard is based on principles that promote sustainability, including measures to protect water quality, biodiversity, wildlife habitat, species at risk and forests with exceptional conservation value.
"At a time when just 10 percent of the world's forests are independently certified, Wells Timberland has taken a leadership role by supporting global efforts to improve forest practices," said SFI Inc. President and CEO Kathy Abusow.
Wells Timberland will undergo annual audits, as well as full certification under the SFI Standard every five years. Wells Timberland's forestlands in Georgia and Alabama are managed by Forest Resource Consultants, in cooperation with the Wells Timberland staff.
Wells Timberland was launched and acquired its first property in 2007. "It's unusual for a forestry venture to achieve SFI certification so quickly," Jarratt noted. "This is a great honor for our entire team."
Wells Timberland is a public, nontraded investment fund, managed by Wells Real Estate Funds, a national real estate investment company based in suburban Atlanta. Since the company's founding in 1984, Wells has invested more than $11 billion in real estate for more than 250,000 investors. For more information, see http://www.wellsref.com.
This press release may contain forward-looking statements within the meaning of Section 27A of the Securities Act of 1933 and Section 21E of the Securities Exchange Act of 1934. Such forward-looking statements can generally be identified by our use of forward-looking terminology such as "may," "will," "expect," "intend," "anticipate," "estimate," "believe," "continue," or other similar words. Readers of this press release should be aware that there are various factors that could cause actual results to differ materially from any forward-looking statements made in this release. Factors that could cause or contribute to such differences include, but are not limited to, changes in general economic and business conditions, industry trends, changes in government rules and regulations (including changes in tax laws), and increases in interest rates. Accordingly, readers are cautioned not to place undue reliance on these forward-looking statements, which speak only as of the date of this press release. Wells will not always revise dated, publicly released, forward-looking statements whether as a result of new information, future events or otherwise. This is neither an offer nor a solicitation to purchase securities. Such an offer can be made only by prospectus. For a prospectus, contact Wells Investment Securities, Inc., 6200 The Corners Pkwy., Norcross, Ga. 30092 (tel. 800-448-1010). SEC filings: http://www.wellsref.com/investmentproducts/timber/index.html.