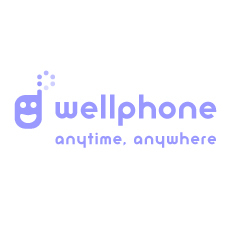 My Wellphone reminders motivate me to get myself to the gym three times a week and drink more water throughout the day
San Mateo, CA (PRWEB) March 12, 2008
Wellsphere.com, a healthier living social utility, announced today the launch of "Wellphone," their new mobile platform. With Wellphone, anyone with a cell phone can have free, continuous access to Wellsphere's suite of motivational tools, local information, and community support. "From the beginning, we have focused on getting our members engaged in healthier living online. Listening to our users, we realized that people of all ages are looking for a way to get support and motivation to make healthier choices throughout their day, not just when they're at their computers. With Wellphone, we're reaching beyond the web to help our users stay engaged in healthier living everyday, online and on-the-go," said CEO Ron Gutman.
Wellphone is fun and easy to use, even for the technology-shy. There's no need to download software or learn anything new. Anyone can turn their cell phone into a Wellphone by simply registering at http://www.wellsphere.com. Wellphone users can get text message reminders, receive daily tips, find local resources, log progress toward their goals, and update their journals anytime, anywhere - all from their mobile phone.
The feedback from early Wellphone users has been overwhelmingly positive. "My Wellphone reminders motivate me to get myself to the gym three times a week and drink more water throughout the day," said Wellsphere member Julie P. Another member, Brian H. wrote "I love getting daily healthy eating tips on my cell right before lunch; they definitely help me to keep it healthy." Cynthia Z. said: "It's great to be able to use my cell phone to log how much yoga I've been doing and update my journal during my 15 minutes on the bus, and then see it all appear on my profile when I log in."
To see what Wellphone can do for you, visit http://www.wellsphere.com or text "WELL" to 878787.
About Wellsphere
Wellsphere provides a free healthier living social utility for individuals at Wellsphere.com, and builds healthier living platforms for large organizations to improve the health and well-being of their populations, and reduce healthcare costs. Based on extensive research, Wellsphere's groundbreaking platform works by connecting each member with local health and wellness resources, activities and people that match their unique interests and goals, and by providing the personalized advice, motivation and social support they need to sustain healthy habits.
###