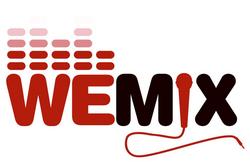 Mike Shinoda: The Glorious (WeMix)
New York, NY (PRWEB) October 23, 2008
After listening to thousands of submissions from musicians all over the nation, WeMix.com, the fast-growing, user-generated music creation and record label community for independent artists and Grammy award winning artist Mike Shinoda is pleased to announce the selection of five finalists for the "Mike Shinoda: The Glorious (WeMix)" songwriting contest.
The "Mike Shinoda: The Glorious (WeMix)" songwriting contest will give one of its finalists including Pilot Touhill from Burbank, California; Zii from Little Rock, AR; Ray Ven and Big Drew from Laurel, MD; Keith AKA Mr. Nice Guy from Reading, PA and ABrokeheartPro from Los Angeles, CA, the once-in-a-lifetime opportunity to go in the studio with Shinoda where he will help professionally record their song. "It's my pleasure to help give the winning artist a platform and the professional guidance to bring their music to life in-studio," said Shinoda.
The contest coincides with Shinoda's gallery art exhibition series Glorious Excess (Dies), which features large-scale paintings and digital pieces that question society's celebrity obsession and the rules of stardom. Glorious Excess (Dies) comes to the Japanese American Nation Museum in Los Angeles on January 29, 2009. "Dies" is the end of a two-part exhibition that began with the sold-out Glorious Excess (Born) show in summer of 2008.
The winning contest song will premiere at the gallery opening. Guidelines for the contest called for songs that were written and inspired by Mike's artwork. "There's a strong creative connection between music and painting," said Gary Fisher, WeMix Chief Content Officer. "The WeMix community felt the same way, and it was inspiring to receive over 9,000 song entries in this contest." "I'm excited to see how the dynamic between the songs and my artwork plays out," said Shinoda. The winner will be chosen by the WeMix community and announced on November 25, 2008. Finalist submissions can be heard by visiting http://www.wemix.com/Contest.aspx?ctid=1258 .
The Shinoda contest is an example of WeMix.com's aim to help empower independent artists and provide them with artist development opportunities. From providing the chance to produce a new in-game theme song for MLB superstar Torri Hunter of the LA Angeles of Anaheim, to launching other career-viable music contests and programs, WeMix, co-founded by Grammy award winner and former independent artist Chris "Ludacris" Bridges has been expeditious since its June 2008 launch in keeping its promise to develop diverse, top-tier resources that give aspiring artists, musicians, producers and songwriters the opportunity to not only collaborate with but display their music to a relevant audience of A-list artists, influencers and potential new fans.
"WeMix has one simple mission: to provide real opportunities for new artists to fast track their careers", said WeMix co-founder Matt Apfel. "Whether it's collaborating with rock stars like Mike Shinoda or sports stars like Torii Hunter, we're thrilled by our results thus far and are excited to continue launching many similar opportunities."
With 100,000 original songs uploaded to the site by over 50,000 of its active community of artists, WeMix has been busy developing programs with artists and sports franchises to provide a plethora of new artist opportunities to its online community of musicians and songwriters. In the coming weeks WeMix will launch online talent programs including an opportunity to collaborate with rock group Avenged Sevenfold, A 16-bar writing competition where the winning verse will land on a remix of a song from Ludacris' forthcoming album Theatre of the Mind. In addition, WeMix has partnered with the Utah Jazz to launch a nationwide songwriting contest in search of an original fan-produced theme song for the 2008-09 NBA season, made especially for the Jazz. Several Jazz players and Ludacris will select five WeMix finalists and then the winner will be chosen by Jazz fans.
In addition to the upcoming artist programs, WeMix and Bridges also announced that they plan to start signing top talent from the site in a wide variety of capacities. "As an artist, it's gratifying to see the WeMix collaborative model working," added Ludacris. "I'm truly excited to work with as many WeMix artists and producers as possible."
"These opportunities are core to the company's main goal - to help aspiring artists become working musicians," said Fisher. "We're elated to provide multiple stages for new musicians to showcase their diverse talents and take important first steps in their careers."
About Wemix.com
Created by Disturbing Tha Peace Entertainment and MegaMobile TV, WeMix.com is a music-creation community and user-generated record label that enables unsigned singers, rappers, songwriters, musicians and producers to be heard and get discovered. Artists who join the WeMix.com community and upload their creations have the potential to sell their work directly to the consumer. Top-performers can also become eligible to have songs produced by Ludacris, thereby opening up an entirely new way to launch a career outside of the traditional music hierarchy. Please visit http://www.wemix.com to learn more.
###