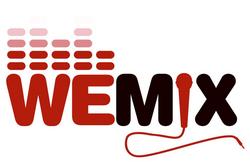 Letting fans create our team theme song is not only a first for the Utah Jazz, we believe it's a first for a team in the pro sports industry
Salt Lake City, UT (PRWEB) October 29, 2008
The Utah Jazz, in partnership with WeMix.com, announce today the launch of a nationwide songwriting contest in search of an original fan-produced theme song for the 2008-09 NBA season, made especially for the Jazz. Founded by Grammy award winning artist Chris "Ludacris" Bridges, WeMix.com is a fast-growing, user-generated music creation community and record label for independent artists.
"Letting fans create our team theme song is not only a first for the Utah Jazz, we believe it's a first for a team in the pro sports industry," said Utah Jazz Vice President of Marketing Eric Schulz. "We think this contest will be a lot of fun, and will create a song that our players and fans will enjoy hearing at our games."
The "WeMix Mountain Jam" contest officially begins today, October 29th. Several Jazz players and Ludacris will select five finalists in early December. Jazz fans will then select the winning song, which will premiere at the Jazz vs. New Orleans Hornets game on January 7 at EnergySolutions Arena. In addition to the winner's song being chosen by the Jazz, he or she will win a five thousand dollar cash prize.
To participate in the contest, log on to http://www.utahjazz.com, click on the WeMix link and upload an original song. Fans are encouraged to cast votes for the five finalists by visiting the Jazz website and WeMix.com.
About WeMix.com
Created by Disturbing Tha Peace Entertainment and MegaMobile TV, WeMix.com is a music-creation community and user-generated record label that enables unsigned singers, rappers, songwriters, musicians and producers to be heard and get discovered. Artists who join the WeMix.com community and upload their creations have the potential to sell their work directly to the consumer. Top-performers can also become eligible to have songs produced by WeMix founder Ludacris and other top-tier performers and producers, thereby opening up an entirely new way to launch a career outside of the traditional music hierarchy.
###