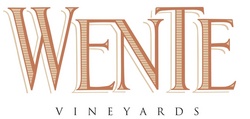 The Step and the Walk
LIVERMORE VALLEY, Calif. (PRWEB) October 8, 2008
"I find the intellectual process of matching the structures and moods of wine and music very compelling," said Wente, a musician himself. "For Vintage II, I paired the tannins and weight of our wines with the percussion and brass of the songs, and the mid-pallet with the rhythm. Like food and wine pairing, there are no absolute right and wrong answers, only combinations that can inspire the senses. The Discover project allows us to share these inspirations."
"Discover the Wine, Discover the Music" Vintage II is the follow-up campaign to the 2007 premiere of the innovative music download and wine pairing initiative. The program introduces wine and music lovers to tastemaker artists from a mix of popular genres. Wente Vineyards and musical partners will promote the project to their fan bases through website postings, email campaigns and exclusive events.
Vintage II pairings:
Miles From India's "Great Expectations," with Wente Vineyards The Nth Degree Merlot Allison Moorer's self-penned "Mockingbird," with Wente Vineyards Louis Mel Sauvignon Blanc Tally Hall's "Good Day," with Wente Vineyards Riva Ranch Chardonnay The Duke Spirit's "The Step and the Walk," with Wente Vineyards Charles Wetmore Cabernet Sauvignon Hello Stranger's "Big Boots," with Wente Vineyards Sandstone Merlot Shurman's "Wonder Where You Are," with Wente Vineyards Southern Hills Cabernet Sauvignon As part of the launch, Karl Wente will attend CMJ Music Marathon in New York City where he will participate as a panelist on CMJ's Lifestyle Marketing Panel on October 23rd, as well as hosting exclusive tastings and making guest appearances throughout the week. CMJ Music Marathon is the largest and longest-running music industry event of its kind, drawing 100,000 music fans and industry players.
Vintage II is live online now at http://www.wentevineyards.com/discover.