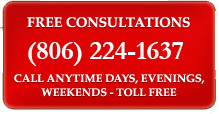 One thing is clear, there was enough material on hand to have a very disastrous explosion
West, Texas (PRWEB) April 22, 2013
In an effort to make information easier to get Scranton Law Firm has launched a new section of their West Fertilizer Plant Explosion website that is dedicated to providing the latest information about the cause of the explosion. "We want to help people get helpful information as quickly as possible so we will be updating our website with news stories about the latest information about what caused this terrible accident," says Dalton of Scranton Law Firm.
According to a report from Reuters on 04/21/2013, it was recently discovered that the West Fertilizer Plant was known to have much more ammonium nitrate on hand than controlling departments of the government were aware. According to the report the Department of Homeland Security was not even aware this plant had any ammonium nitrate. This is important because normally a safety review would be done if they were aware of it. "We have seen the recent news developments about the company being off the grid but we urge people who were injured or lost loved ones to wait until the investigation is completed and a cause is announced before rushing to judgment. One thing is clear, there was enough material on hand to have a very disastrous explosion," says Dalton.
Scranton Law Firm has a website dedicated to people who were injured, suffered property damage or lost family members as a result of the West Fertilizer explosion that occurred on April 17, 2013. The website has a hotline available which is being referred to as the West Fertilizer Plant Explosion Injury and Property Damage Hotline at (806) 224-1637. There is also video available on the site with information who should call the hotline.
To learn more about the Scranton Law Firm please visit their website. People are also invited to view their many YouTube videos and press releases that relate to various injury related information. People who were injured or lost property can call the new hotline at (806) 224-1637. An attorney is available to answer legal questions regarding injuries caused by the explosion.