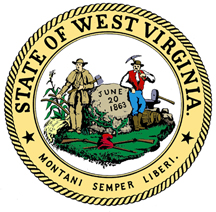 This list of the best home alarm system companies in West Virginia is a free resource that we publish to help consumers in the state.
Charleston, WV (PRWEB) February 23, 2013
AlarmSystemReport.com has released its highly anticipated rankings of the top alarm systems in the state of West Virginia. Companies included in the new rankings include FrontPoint Security, Lifeshield Security, ADT, Vivint and Protect America. Each of the companies ranked as a top company in the Alarm System Report assessments underwent a rigorous review process, which covered a range of criteria, including technology and equipment, service and installation, customer service and monitoring, warranties, contracts and pricing.
Additionally, each of the reviews placed a great deal of importance on the newest technology available in the home alarm industry, including a focus on the company with the best wireless alarm system and DIY alarm systems. According to a representative from AlarmSystemReport.com, the newest reviews are the most comprehensive and in-depth released by the site to date.
The site created the system of reviewing and ranking home alarm system companies as a response to the growth of companies entering the market, and the increasing complexity of industry-related issues, such as contracts and technology. The goal of the information provided by the site is to provide a one-stop, user-friendly location for consumers to visit, in order to educate themselves about everything related to home alarm systems.
Many West Virginia residents cite the security of their home and family as one of their top concerns, and research has shown that one of the most effective ways to protect one's home is through the use of a home alarm system. Despite the importance of having a home alarm system, many consumers report being uneducated or misinformed about the home alarm industry, finding it confusing to navigate through all the available information. It's for this reason that Alarm System Report created its concise system of ranking and reviewing alarm companies.
Each review provided by Alarm System Report is conducted in an anonymous secret shopper format, and security experts from the site paired with security specialists from the state of West Virginia, in order to ensure that rankings and reviews were relevant to the specific needs of residents of the state. In addition to providing rankings and reviews, AlarmSystemReport.com is a resource for anything related to home alarm systems, including pricing information, valuable discounts and coupons and access to instant quotes. It's a great way for consumers to learn about alarm systems before making a purchasing decision.
West Virginia residents can view the company that took the top spot for the best alarm system company in their state, as well as the full reviews by visiting AlarmSystemReport.com.