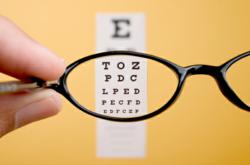 "Early detection is so important in preventing vision loss." said Rita Mabli, President and CEO of United Hebrew of New Rochelle, "We are committed to giving free seminars so that our commuity gets the information needed to age well."
New Rochelle, New York (PRWEB) April 09, 2012
In observance of Healthy Vision Month, United Hebrew of New Rochelle (UH), a leading long term care campus of residences and services for older adults, will focus its healthy living seminar on macular degeneration and low vision. A panel of experts will speak on the topic of aging and vision including Dr. Michael Cooney from Vitreous Retina Macula Consultants of New York; Dr. Eleanor Faye, Medical Director and Janet Weinstein both of Lighthouse International; and Ronni Siegel, an occupational therapist from the Burke Rehabilitation at United Hebrew of New Rochelle program. The free program will take place on Wednesday, May 16th from 10:00 to 11:30 AM at United Hebrew of New Rochelle, 391 Pelham Road, New Rochelle, New York.
United Hebrew of New Rochelle's campus includes a new nursing home and rehabilitation center, Willow Towers assisted living, independent living and home health care services. UH sponsors free Seminars for Healthy Living several times each year to bring the latest healthcare information to the community. The vision program will cover topics including visual functioning, beneficial interventions, new diagnostic and therapeutic treatments, low vision exams and optical devices available. Also included will be The Lighthouse services and information on how to maintain quality of life in the home.
Millions of people living in the United States have undetected vision problems, eye diseases, and conditions. As you age, you are at a higher risk of developing age-related eye diseases and conditions. These include: age-related macular degeneration, cataract, diabetic eye disease, glaucoma, low vision and dry eye. Age-related macular degeneration (AMD) is a chronic condition that causes central vision loss. According to the American Society of Retina Specialists, AMD is the leading cause of blindness in people 60 and over. The seminar will bring educational benefits to the community as it is known that early detection is key to avoiding vision loss.
United Hebrew is located at 391 Pelham Road, New Rochelle, New York 10805. For further information or to RSVP, please contact Linda Forman at 914.632.2804 x1224, e-mail lforman@uhgc.org, or visit http://www.uhgc.org.
About United Hebrew: United Hebrew is a vibrant not-for-profit, non-sectarian, multi-service senior living campus serving the Westchester metropolitan area since 1919. United Hebrew offers a rich array of skilled and community-based programs and services that encourages and supports a life of dignity and spirituality and promotes the highest possible quality of life. United Hebrew serves over 600 clients daily in its campus facilities -- Willow Towers, a 126-unit assisted living residence licensed by New York State Department of Health; a 296-bed modern nursing and rehabilitation center staffed with Burke Rehabilitation professionals; a 135-unit Soundview Apartments for Independent seniors; a Long Term Home Health Care Program; and the AZOR Home Health Agency. United Hebrew recently opened its new home, which combines world class care with state-of-the-art features.