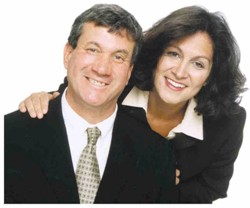 Westchester, CA (PRWEB) May 09, 2011
Laura and Jack Davis, Westchester, California's leading real estate team, recently unveiled their newly redesigned and revamped website, http://www.LauraAndJackDavis.com. An online hub for homebuyers and sellers in Westchester, Playa Vista, Playa del Rey, Marina del Rey, and other communities in Los Angeles' Westside, the site has an elegant, easily navigable new look and a more comprehensive menu of tools and resources.
"We've been helping homebuyers and sellers in Westchester and the Westside for years," says Westchester, CA Realtor Laura Davis, "and we know how important having access to relevant, up-to-date information is to anyone who's planning on buying or selling real estate. We revamped our website so that we could provide area buyers and sellers with a more enriching online experience."
Their new site offers a plethora of features and has a more streamlined user interface. Here would-be homebuyers can search the MLS, access Laura and Jack Davis' own listings, and learn more about the home-buying process through guides and articles. As for home-sellers, they can get more information on the team's real estate marketing techniques, find out how to get started in the home-selling process, and more.
"We wanted our site to be something like a one-stop shop for anyone who wants to learn more about the real estate markets in Westchester and the Westide," says Jack Davis, "This is why we've put in more tools and resources, all of which are designed to help make the real estate process easier, whether you're a buyer interested in Westchester, CA condos or a Marina del Rey homeowner who's planning to put their property on the market."
Known for their in-depth knowledge of the Westchester, CA real estate market, the Davises have an extensive background in both residential and commercial real estate. They are recipients of the Coldwell Banker® International President's Elite award, which is conferred only on the top 2% of Coldwell Banker real estate professionals.
To start browsing through Laura and Jack Davis' listings and to learn more about their wide range of services, visit http://www.LauraAndJackDavis.com or get in touch with them directly today.
###