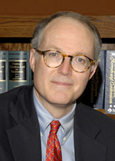 This report is a call for the health care industry to get serious about preventing avoidable medical errors.
Asheville, NC (PRWEB) January 12, 2013
Western North Carolina medical malpractice lawyer Bruce A. Elmore, Jr., today endorsed a first-of-its-kind study that advocates public reporting of surgical "never events," serious medical errors that are considered to be preventable.
"Reporting so-called 'never events' would help consumers make better decisions and, we would hope, spur surgeons, surgery teams and hospitals to work harder to reduce errors," said Elmore, whose practice is the Elmore Law Firm, P.A., in Asheville.
"Public disclosure is always an effective remedy for errors that grow from the kind of carelessness and negligence that causes a surgeon to leave a sponge in a patient's body or to operate on the wrong patient," the veteran health care negligence attorney continued.
Johns Hopkins researchers reported that surgeons in the United States leave a foreign object, such as a sponge or a towel, inside a patient's body about 39 times a week, perform the wrong surgical procedure about 20 times a week and operate on the wrong portion of the patient's body about 20 times a week.
About 80,000 "never events" occurred in American hospitals between 1990 and 2010, the researchers said in the online journal Surgery. They added that they "believe their estimates are likely on the low side."
Ken Kizer, M.D., former CEO of the National Quality Forum (NQF), coined the term "never event" in 2001 to refer to egregious medical errors that should never occur, such as wrong-patient surgeries.
Johns Hopkins said in a news release that the report is the first attempt to quantify the national rate of never events. Marty Makary, M.D., M.P.H., an associate professor of surgery at the Johns Hopkins University School of Medicine, led the research team.
"Documenting the magnitude of the problem, the researchers say, is an important step in developing better systems to ensure never events live up to their name," the release says.
Makary said better reporting systems for serious surgical errors will speed the development of safety efforts.
A public database of never events, which would provide information to help health care consumers make better-informed choices about where to have their surgical procedures, would also "put hospitals under the gun to make things safer," Makary said.
Makary's team used the National Practitioner Data Bank (NPDB), a federal repository of medical malpractice claims, to identify the incidence of never events in the United States. They found 9,744 paid malpractice judgments and claims totaling $1.3 billion from 1990 to 2010.
Elmore, whose firm has assisted numerous Western North Carolina residents who were harmed by surgical error and other types of medical malpractice, said available technology would enable the federal government or a group like the American College of Surgeons to develop and maintain a never-event database.
"This report is a call for the health care industry to get serious about preventing avoidable medical errors," Elmore said. "Every hospital and every practicing surgeon should favor any means of reducing the rate of never events and avoiding the subsequent medical malpractice claims," Elmore said.
Western North Carolina residents who have been injured while under a doctor's or hospital's care have rights that a personal injury lawyer experienced with medical negligence cases can protect, he said.
"As long as never events, which by definition are preventable, continue to injure surgical patients, the Elmore Law Firm will be ready to stand as advocates for those who have been harmed," Elmore said.
About The Elmore Law Firm
Since its founding in 1976, The Elmore Law Firm has successfully represented individuals and families suffering serious injuries or wrongful death as a result of the negligence of others in car accidents, tractor-trailer accidents, motorcycle accidents and railroad accidents, as well as medical malpractice and nursing home negligence / abuse cases. Based in Asheville, the Elmore Law Firm is committed to helping the citizens of Buncombe County and surrounding communities in Western North Carolina. The firm's office is located at 53 N. Market St., Suite 100, Asheville, NC 28801 (local phone 828-253-1492). To learn more, contact the firm by calling 888-358-8734 or by filling out its online form.