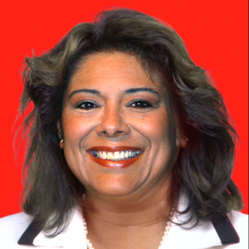 Congratulations and continued success!
Fullerton, CA (PRWEB) May 22, 2013
Attorney Bettina Yanez (Alumni 1996) was present at the May 18, 2013 ceremony to celebrate the accomplishments of all the graduates as well as her son's achievement. Western State College of Law held its 44th annual commencement ceremony. The video shows each of the graduates as they enter the Grove of Anaheim.
Western State College of Law is the oldest law school in Orange County California. The school was founded in 1966 and is located in Fullerton, directly across the street from Cal State Fullerton (California State University, Fullerton)
Western State College of Law is a well-respected center for legal education with over 11,000 graduates.
The Schools alumni have exceeded in public and private legal practice. Further, the College of Law has created about 150 of the State's Judicial officers, more than any other local law school.
Western State College of Law is fully accredited by the American Bar. In other words, students are qualified to request for bar membership in any state in the nation. In 2010 and 2011 the school's graduates taking the California Bar Exam for the first time have passed at rates, which surpass the average for ABA law schools in California.
The School is devoted to offering students with the encouragement, direction, and preparation essential to fulfill their ability. The College of Law extends both full- and part-time programs.
Attorney Yanez would like to remind the students that her firm offers intern and extern positions for those interested in pursuing a career in family law.
For the Spanish speaking community the California Family Lawyer has launched "http://www.abogadofamiliadivorcio.com/" a website that caters to the Hispanic viewers.
About: Bettina Yanez & The Family Law Offices of Yanez & Associates
Yanez & Associates is an Orange County Family Law Firm that handles a wide variety of family law cases such as, divorce, contested child custody, child support, child visitation, spousal support/alimony, domestic violence/abuse, paternity, mediation, restraining orders, modification, prenuptial agreements, annulments, legal separations; property division/settlements. The founding attorney Bettina Yanez is a California Certified Family Law Specialist serving the communities of Orange County, Los Angeles County and parts of Riverside County, California.
Additionally, the firm provides legal assistance to individuals in cases involving juvenile defense, juvenile delinquency and expungements. For a free consultation or to learn more about the Family Law Offices of Yanez & Associates call (714) 971-8000 or use the Family Law online contact form.