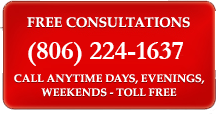 People can visit the new website where there is information about calling the new hotline that we have made available to victims of the West Fertilizer Plant explosion
West, Texas (PRWEB) April 19, 2013
West Fertilizer Plant explosion lawsuit information is now available because Scranton Law Firm has just launched westfertilizerplant-explosion-lawyers.com. This new website has been established to provide answers to legal questions people have who were involved in the Texas fertilizer plant explosion that happened on April 17, 2013. "People can visit the new website where there is information about calling the new hotline that we have made available to victims of the West Fertilizer Plant explosion. People who have been injured, lost loved ones or suffered property damage can get answers to their legal questions," says Dalton of Scranton Law Firm.
The explosion that happened in West, Texas left many people dead and about 200 people wounded along with causing widespread property damage according to the report from Fox News published on April 18, 2013. "With this type of damage people are going to need a lot of help to get back on their and attempt to rebuild their lives. We are offering the new West Fertilizer Plant Explosion Injury and Property Damage Hotline at (806) 224-1637 so people can get the information they need about property damage, injury and wrongful death lawsuits," says Dalton.
The cause of the explosion at the West Fertilizer Co. Plant is still under investigation. "If this tragedy ends up being the fault of the company there will likely be many lawsuits filed so people can attempt to recover damages. People who are considering filing a West Fertilizer Plant explosion lawsuit can call the new hotline to learn more about the process, there is no cost for the information," says Dalton.
Scranton Law Firm has been representing accident victims for over 30 years and during that time they have always provided no cost information to people who have been injured. They also have an excellent track record for successfully recovering damages for their clients. "Our goal is to help people understand their legal rights so they can make informed decisions after they have been injured if someone else is at fault. We hope that the new hotline we set up for accident victims who were injured by the plant explosion will help people better understand their legal options," says Dalton.
To learn more about Scranton Law Firm please visit their website. To speak with an experienced West Fertilizer Plant explosion lawyer please call the hotline at (806) 224-1637. People can also see online video relating to the explosion or read their press releases.