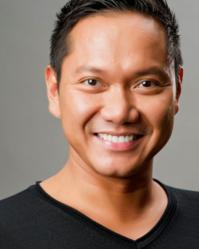 You can watch your favorite movie on Netflix and forget all about your treatments.
Los Angeles, CA (PRWEB) May 22, 2012
Alexie Aguil, DDS, a West Hollywood dentist, has now been providing quality dental services to patients for a year in his gorgeous state of the art facility. His newest dental office is conveniently located in the Miracle Mile area of Los Angeles, making him an easily accessible dentist to areas like West Hollywood, Beverly Hills, Hollywood, Culver City, and other nearby communities. Dr. Aguil's office is on Wilshire Boulevard, between the cross streets of Crescent Heights Boulevard and Fairfax Avenue. With a sincere dedication to delivering the best dental care to his patients, Dr. Aguil has built a solid reputation as a respected dentist who performs meticulous work.
Exquisite Dentistry was designed with the comfort of the patient in mind, in the hopes that delivering a more enjoyable experience would make trips to the dentist something to look forward to. Dr. Aguil wanted his practice to pair cutting edge dental technologies with a spa-like experience, and he has succeeded with his new space. "Many patients have fears about dentistry so I decided to create a brand new dental experience. Focused on the patient's ultimate comfort, I designed and opened my newest location for "Exquisite Dentistry" in 2011," Dr. Aguil says. The practice offers all general dentistry services, ranging from advanced teeth cleaning to cosmetic porcelain crowns and veneers, as well as several teeth whitening procedures. Patients relax in comfortable chairs while Dr. Aguil attentively handcrafts their smile.
Patients even have the option to choose from a variety of entertainment to watch while receiving their treatment. Television shows and movies are available for viewing pleasure, distracting the patients from the dental work they are undergoing. Dr. Aguil mentions, "With our super plush dental chairs and noise canceling headphones, you can watch your favorite movie on Netflix and forget all about your treatments." His commitment to superior care and comfort is recognized and appreciated by his patients. Dr. Aguil's outstanding reputation can be seen in the reviews on his Demandforce.com page.
The Exquisite Dentistry office also follows certain holistic practices that set it apart from other dentists in Los Angeles. Dr. Aguil realized that with today's dental advancements there were more options for materials and substances that are organic and better for the patients' well-being. "A lot of health-centered patients visit us, and we try to take into account their eco-conscious lifestyles," notes Dr. Aguil. He even goes so far as to sell natural herbal toothpaste and mouthwash at his office. No mercury is used in patients' mouths, and fillings that were traditionally made of silver are substituted with more natural looking alternatives.
ITC is a high-end Internet Marketing firm ranked in the top 1% of the Search Engine Optimization industry. They specialize in Digital Advertising, SEO, Social Media Marketing, Reputation Management and Video Production. ITC is proud to have worked with Dr. Aguil in developing a successful online marketing campaign.