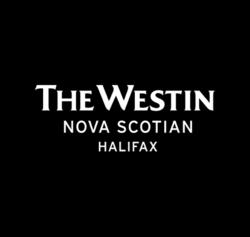 With the Westin Weekend, it's all about the extras – more amenities, more flexibility and more lasting experiences.
Halifax, Nova Scotia (PRWEB) April 04, 2013
The Westin Nova Scotian downtown Halifax hotel launches the new Westin Weekend experience starting on April 5, 2013. The new weekend experience will give the guests more time and flexibility to relax while staying at the Halifax hotel.
"With the Westin Weekend, it's all about the extras – more amenities, more flexibility and more lasting experiences. And this is why we're excited to launch Westin Weekend," says General Manager Guido Kerpel. "We want our guests to leave with lasting memories after their refreshing weekend with us."
The Westin Nova Scotian is giving guests the opportunity to stretch out and kick-off their shoes for a relaxing weekend experience. With the launch of the Westin Weekend, guests of the Halifax pet-friendly hotel can enjoy a little more relaxation, rejuvenation and comfort while staying at the award-winning hotel. The hotel will offer extended breakfast hours, late Sunday check-outs, lush bath robes in all guestrooms, weekend speciality dishes in the restaurant and more.
"We're changing the weekend experience at our downtown hotel with the launch of our Westin Weekends," states Kerpel. "Guests will have the opportunity to experience more, stress-less and feeling more rejuvenated than ever before."
The Westin Weekend will take the guest experience to the next level. The downtown Halifax hotel is committed to providing the best in service delivery. For more information on this new program or to book a weekend getaway, visit the Westin Nova Scotian online.
About the Westin Nova Scotian:
Deep in the heart of downtown Halifax, the AAA Four Diamond Westin Nova Scotian, owned and operated by New Castle Hotels & Resorts, offers first-class accommodations in elegant and historic surroundings. With 310 well-appointed guest rooms and a great location, guests are provided with a complimentary shuttle service for fabulous downtown shopping, exciting nightlife, historic attractions, and numerous restaurants. The Westin has achieved a 4 leaf rating (out of 5) from the Audubon Green Leaf Eco-Rating Program. For more information visit http://www.thewestinnovascotian.com or call toll free at 1-877-9-WESTIN.
About New Castle Hotels & Resorts:
The Westin Nova Scotian is operated by Shelton Ct. based New Castle Hotels & Resorts, an award-winning independent third-party hotel manager, owner and developer with more than 29 hotels and resorts and nearly 5,000 rooms under contract or in development. New Castle's growing portfolio of hotels spans 10 states and three Canadian provinces and includes several of Canada's historic landmark resorts. The privately-held company was established by CEO, David Buffam in 1980 and consistently ranks among the top 100 hotel management and development companies in the United States. New Castle is a preferred operator for diverse brands within the Marriott, Hilton and Starwood families. For additional information, please go to http://www.newcastlehotels.com.