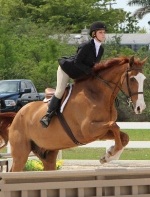 Summer camps can be a life changing experience for a child, a journey that could teach him or her valuable and lifelong skills.
Weston, FL (PRWEB) May 31, 2013
The special Summer Camp section provide with a plethora of summer camp options, detailed information about specific activities and interests in each case, as well as special offers. Click on the link below and start the search for the best suited summer camp for any child!
http://www.westonaccess.com/Summer_Camp_srk/
Summer camping in the USA was started 125 years ago when schools and other organizations began taking groups on retreats in a back-to-nature trend. Today, thousands of camps are being organized all over the US. Camping during the summer is now a way of life for most American children and the American Camping Associate (ACA) reports that approximately 10 million children now attend summer camps annually.
Summer camps can be a life changing experience for a child, a journey that could teach him or her valuable and lifelong skills. Interacting with other kids in a friendly environment, sharing ideas, experiences and emotions will ensure lasting memories and growth experiences.
The primary focus of most camps is the educational, physical and social development of the campers. Children are often encouraged to try new things in safe surroundings. Summer camp is frequently the first time that many children spend an extended period of time away from home, parents and the environment they are familiar with.
But camps are meant to be fun too! Summer camps will also give your child the possibility to enjoy his or her vacation by engaging in fun activities while developing in a number of other ways. This brings us to the special bond that is often created among kids in these camps.
Developing lifelong friendships can often be the result of a well-chosen summer camp where the child shares his likes and joy for certain activities with other kids who share the same interest in the same activities as well.
The view of the summer camp as an outdoor environment that includes hiking and campfires has definitely evolved through time in order to meet the variety of needs and interests of the kids and parents as well. Nowadays we can choose from a wide variety of summer camp activities including areas of interest such as art, languages, music, computers, kids with special needs, science, magic and many more. So, there's a summer camp for every child and for every preference!
Finding the best suited summer camp for your son or daughter may be a daunting task, requiring extensive research. We are here to make things easy for you, so start your search today!
Westonaccess.com gives you access to an entire list of companies that offer great summer camp opportunities for your child. Choices include Hip-Hop Dance, Horseback Riding, Yoga, Fine Arts and much more.
Go to http://www.westonaccess.com/Summer_Camp_srk/ for more information and give your child a memorable, life changing experience!
About ke™ Solutions, Inc.
ke™ Solutions, Inc. (http://www.kesolutions.biz) under the leadership of Mr. Lorin Morar, offers rapid website development and design, ensures optimal content performance with the proprietary ke™ engine website software, as well as custom software solutions and search engine optimization. The ke™ engine is a software package of development solutions designed to allow companies to leverage the web by giving them the power to create, update and maintain their own websites. Empower your company's online presence and stay a leap ahead with ke™ Solutions, Inc.