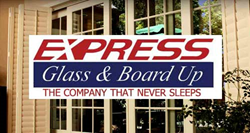 While we have always repaired French doors, the popularity of the request is increasing
West Palm Beach, FL (PRWEB) December 19, 2014
Express Glass & Board Up, a top-rated West Palm Beach glass repair service, is proud to announce new promotions for its French Door repair services in the South Florida city. French Doors date back to the 17th century, and are characterized by numerous (usually glass) small panes. Unfortunately, one or more than one of the panes can break, and the owner is then forced to locate a specialty glass or door repair service.
"While we have always repaired French doors, the popularity of the request is increasing," explained Yaniet Santos, general manager at Express Glass. "What we have found from numerous phone calls and customer inquiries is that many consumers do not know where to go to look to find French Door repair services, so we are launching our promotions."
To learn more about Express Glass in West Palm Beach, please visit http://www.expressglassfl.com/west-palm-beach-glass-window-repair/. There one can find general information on the company's top-rated glass repair services.
New Promotions for French Door Repairs
The first step in the promotion strategy for Express Glass & Board Up's services to repair French Glass doors is a series of strategic press releases to get the word out on the Internet, the primary vehicle by which puzzled consumers look for repair services in the glass business. Second, the company is launching a new series of informative blog posts on all things about French Glass Doors. The company has already publicized a favorable review that it received on French Glass door repairs at http://www.expressglassfl.com/blog/glass-repair/quest-best-glass-repair-service-west-palm-beach/. Third, the company will be extending its 10% coupon offer and promoting it so that West Palm beach residents realize that the 10% coupon offer extends to French Door repair issues, albeit only for glass-related repairs. The company does not repair the entire door; only the glass components. This exciting promotion campaign is planned to grow awareness that Express Glass is one of the few glass companies that can boast a complete service line for the glass in French Glass doors.
About Express Glass Repair and Board Up
Express Glass and Board Up Service Inc. is a family owned and operated glass repair business with more than 20 years of experience. Their professional technicians and the large variety of inventory make Express Glass the top glass repair service. If customers are looking for Miami glass repair or Ft. Lauderdale glass repair as well as glass repair in Delray Beach or West Palm Beach glass repair, please reach out to the company for a free estimate. If customers need a 24/7 Sliding Glass Door repair service in Ft. Lauderdale or Boca Raton or Miramar, technicians are standing by. The company specializes in sliding glass door repair and window glass repair; technicians will handle any glass replacement situation efficiently. Home or business glass repair is the company's main priority.
Express Glass Repair and Board up
http://www.expressglassfl.com/