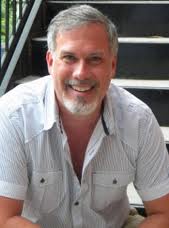 "I love coming to Florida! There are so many accredited performing arts schools, celebrated regional and repertory theaters in South Florida, I always find amazing talent here." ~Scott Cooper
West Palm Beach, FL (PRWEB) September 04, 2012
Scott Cooper, President of Talent INC, the national scouting and bi-coastal talent Management Company, is returning to South Florida to search for a fresh crop of local talent to represent.
Mr. Cooper, a driving force in the entertainment industry for more than a decade, is responsible for discovering and developing new talent like Super Model and Movie Star, Brooklyn Decker, and child star Coy Stewart. "I love coming to Florida! There are so many accredited performing arts schools, celebrated regional and repertory theaters in South Florida, I always find amazing talent here. It is my mission to find local talent in smaller markets around the country and introduce them to my clients, some of the biggest and most powerful agencies in New York, Los Angeles, and around the world."
Mr. Cooper, Founder & CEO of Talent INC, will be holding auditions at CityPlace, one day only, Saturday, September 15th from 10 am – 5 pm. All aspiring talent will perform for Mr. Cooper, on the Main Stage on the Plaza of CityPlace located in the heart of West Palm Beach. There is no fee to perform. This audition is appropriate for actors, models, singers and dancers ages 4 & up of all skill levels.
The audition is to seek out qualified performers to participate in the internationally acclaimed, Talent INC Showcase, now celebrating its 10th successful year. Those who are selected will be groomed to perform in front of the most influential Talent Agents, Managers, and Directors in the industry. The showcase will take place on March 7th to 10th, 2013 at The Hilton Walt Disney World Resort. Talent INC is a conference for serious actors, singers, models and dancers seeking to launch their careers to the next level.
Other Talent INC Success Stories include Brooklyn Decker, 2010 Sports Illustrated Cover Model, and star of recent films such as, Battleship (opposite Rhianna, and Liam Neeson), and the hit comedy, What To Expect When You're Expecting (with Jennifer Lopez & Cameron Diaz). Scott is also credited with discovering Coy Stewart, child star of the hit TBS sitcom, Are We There Yet? as well as Jessica Stroup, lead actress in The New Beverly Hills 90210.
Other Talent INC alumni have been featured in such projects as: Degrassi, Flashpoint, Connor Undercover, Harry Potter films, The Hallmark Channel and multitudes of national TV commercials and print campaigns.
Auditions are by appointment only. Potential talent can sign up at CityPlace or by calling Kyle Compton at (954) 376-1565