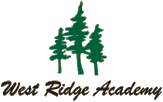 We loved the album. The students are amazing.
West Jordan, UT (PRWEB) December 31, 2011
With the release of their new Christmas music CD, the students attending West Ridge Academy express heart felt lessons learned and gratitude for the season through this touching arrangement of Christmas classics. Their album will be available for free download beginning January 3rd, 2012 at http://www.WestRidgeAcademyBlog.com
"All I can say is... amazing! The music, the memories, and the tender stories of these kids," says Debbie Gilmore, West Ridge Academy, board of directors. "Wow! Such a wonderful gift from the West Ridge Academy kids! Thank you so much."
In addition to music programs, West Ridge Academy provides development through sports, academics, and holistic approaches to treating mental, physical, and spiritual problems.
West Ridge Academy offers hope and healing to families when normal parenting skill aren't enough with their accredited therapeutic boarding school, consisting of 10 licensed, full time, onsite professional therapists.
ABOUT:
West Ridge Academy is a fully functional K-12 school, accredited through Northwest Association of Accredited Schools, with a student-teacher ratio of 15:1. West Ridge Academy has been helping youth since 1964; to date helping more than 25,000 troubled teens. Focusing on spiritual and moral values, creates real change of heart, not just change of behavior.
For more information, please visit: http://www.FaceBook.com/WestRidgeAcademy
# # #