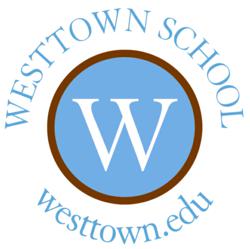 College admission isn't a question of winning and losing: it's about students finding the school that best fits their needs.
West Chester, PA (PRWEB) May 13, 2011
What are colleges really looking for? At an informal session on April 28, Westtown School parents and students got answers to this question, along with a peek at the forces driving college admission today, from admission directors at Haverford College and The University of Pennsylvania. Jess Lord, a 1990 graduate of Westtown who is Dean of Admissions and Financial Aid at Haverford, and Eric Furda, Dean of Admission at Penn, led a discussion at the pre-K – 12 day and boarding school in West Chester, PA, for a diverse group that included parents with children of all ages.
In an era where college admission is perceived as a grueling marathon to gain acceptance at a handful of elite institutions, Lord and Furda reassured the Westtown audience that it's not question of winning and losing: it's about students finding the school that best fits their needs. College admission, Lord said, is a process of self-discovery for students. The best candidates are critical thinkers, ones who know themselves as learners and who are empowered to look beyond mere prestige to other differentiators and indicators of institutional merit. Furda used the example of Westtown graduates: on an annual basis, about 100 students attend nearly 60 different colleges and universities (the average college list for schools similar to Westtown is 25). He sees Westtown students taking advantage of a full range of educational options, "and that's powerful!"
So what do colleges look for? What's important as students build their college resumes, and how should they present themselves on paper and in person during the application process? According to Penn's Furda, there's no magic formula. More than anything, he said, "We just want to know who you are." He went on to describe four basic kinds of information admission offices are attuned to as they evaluate essays, applications and interviews: Intellect (how a student thinks and learns), Ideas (what the student thinks about), Interests (what a student chooses to do) and Inspiration (what excites the student's passion). Susan Tree, Director of Westtown's College Counseling Program, put it this way: "A student who can tell a compelling story using an authentic voice will always come across as a strong candidate in a competitive process," she said.
A mother in the audience alluded to the "Tiger Mom" phenomenon when she described parents who send their children to SAT prep classes starting at age 11, get them tutors, find them summer internships and dictate their activities – all in an effort to build the most impressive college resumes. The Westtown mother asked if college admission officers could "see through" a situation like this one, where parents are the driving force behind their children's decisions, and whether they would accept such a student.
Laughing in recognition, Lord and Furda acknowledged that Haverford and Penn have indeed accepted "cubs" of these Tiger Moms. But they hastened to add that rigorous academics and impressive credentials alone are not enough. Without a spark, something is missing. Students who can convey passion and inspiration are often more compelling candidates in the final analysis. Jess Lord added that when a college admission team sits down to decide which applicants to admit, the conversation isn't about the credentials – the what. It's about the why, the intangibles that get at a student's essence. Credentials provide context for the discussion but in the end, it's all about what kind of community member an individual will be at college.
Appropriate involvement by parents in the college application process will be different for every family, but above all else, the experts advise, make sure to put the child in the driver's seat. Parents may need to be more involved today than in the past because the process has become so complex, but they should never forget it's the student who will be having the experience. Parents obviously want to protect their children, and, says Jess Lord, "the stress of the process is very real, but it's something we can all get past, and in the end it's not something that mars our lives or defines who we are. It's the degree to which any one of us invests ourselves in the opportunities we have – in the college experience we get to have – that's what defines us more than anything else."
Westtown School is a coeducational college preparatory school for grades preK – 12. Located in West Chester, PA, it was founded by Quakers in 1799. Its Upper School, with day and boarding options, attracts an international student body. Westtown offers a rigorous academic education that teaches the mind to think and empowers young people to act on the courage of their convictions.
###