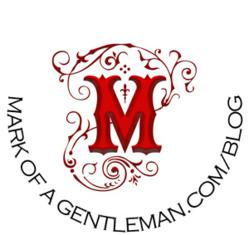 Toronto, Ontario (PRWEB) May 01, 2012
Wet shaving is a fast growing industry both in services and products sectors. There has been a significant resurgence in traditional wet shaving recently with men looking to turn the daunting task of daily shaving into an enjoyable experience that makes them feel and look great. Traditional shaving products such as straight razors, double edge razors, badger hair shaving brushes, cream, soaps and more have been made by craftsman for hundreds of years, and now they are at the forefront of the wet shaving revolution at http://www.markofagentleman.com.
The fresh newly launched Mark Of A Gentleman blog will offer traditional wet shaving enthusiasts and those looking to experience wet shaving for the first time a wealth of information on products, shaving tips and tricks, steps to a more comfortable and enjoyable shave, shaving razor and brush care, exclusive contests and savings, and industry news and current affairs.
This social media approach to connecting with the wet shaving community will help Mark Of A Gentleman realize its goal of not only providing the best products selected from all over the globe, but to ensure that everyone who ventures into the wet shaving world will enjoy the experience and continue on with the tradition. This fresh blog will have links to the company's other social media outlets like Facebook, Twitter and the main site to keep enthusiasts up to date on current specials and product introductions.
By offering a modern approach to a tradition that dates back centuries, the Mark Of A Gentleman blog is not only looking to communicate with existing customers, but to enhance the wet shaving experience for anyone looking for advice, product detail, tool care and more. The blog is a way for the company to share its passion for the art of wet shaving with all who share the same interest.
To help launch the blog, Mark Of A Gentleman has set up some contests to promote the blog and encourage community participation. The company is also inviting guest bloggers and article writers to offer their expertise and advice to the wet shaving community through the Mark Of A Gentleman blog, in an effort to enhance the wet shaving experience for everyone.
About Mark Of A Gentleman
Mark Of A Gentleman – Wet Shaving and Personal Grooming Refined – is a Canadian online shop dedicated to providing the best wet shaving and personal grooming products hand selected from the world's leading companies. Whether you are a seasoned wet shaving enthusiast or just starting, Mark Of A Gentleman offers a mix of century old tradition and modern craftsmanship to make your wet shaving and grooming experience as enjoyable as you had first envisioned it.
Contact:
Marketing Manager
marketing(at)markofagentleman(dot)com
1-289-809-1080