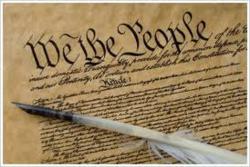 If you are already in a bad mood, do not watch this video
(PRWEB) October 09, 2012
The End of Privacy. This is the calling card of Greg Adams, founder of a planned movement he calls the "We the People Association". Over the next week, Adams will be releasing a series of three videos, each of which reveal shocking truths about how the NSA is collecting every minute detail of every citizen of this country. Video 2 of 3 is now live. For anyone with a pulse and a conscious sense of liberty, this twelve minute tell-all is enough to get the heart rate grinding higher. As Randy Johnson of WeThePeopleAssociation99.com notes, "If you are already in a bad mood, do not watch this video!"
For anyone who follows Glenn Beck, this video may not be the first exposure to the grave reality of federal appendages patroling cyberspace with an iron fist. TheBlaze.com has profiled similar instances in the past, though nothing this blatant.
CLICK HERE to watch the brow-raising second video
Adams had grand designs for the "We the People Association" movement, and this cluster of videos is meant to prime the mass consciousness as to the grave and dangerous actions being taken by cryptic government entities in direct violation of our privacy, and liberty.
There will be an official invitation to join the initiative once all three videos have been released. Again, this release profiles the 2nd of three videos to be released to the public before the major initiative officially launches.