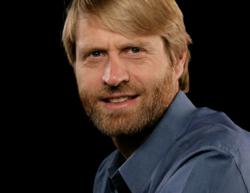 New York, NY (PRWEB) May 14, 2013
World Financial Symposiums announced today that Dr. Klaus Schauser, a Founder and Chief Strategist of AppFolio, will be the keynote presenter at its New York conference to be held on June 5, 2013. "Growth and Exit Strategies for Software and IT Companies" will be held at Dentons US LLP (formerly SNR Denton) in downtown New York from 9:00 am to 5:00 pm with a cocktail reception following.
Dr. Schauser's presentation, "Start With the End in Mind," will discuss why today, more than ever, is an exciting time to start a business. He will examine the key components of launching a successful software company, including listening to the customer and conducting Market Validation, and show how to build a foundation for a long-term multi-billion dollar company.
In addition, Dr. Schauser will share his experience of selling Expertcity (GoToMyPC and GoToMeeting) to Citrix for $230M and his experience in growing successful software companies in the current environment. He will discuss how he has been able to bring consumer-level experiences and usability to enterprise software and how these ideas and concepts have been applied to his latest accomplishment, SecureDocs, the next generation of the Secure Virtual Data Room.
Dr. Klaus Schauser was a Founder and CTO of Expertcity/CitrixOnline from 1999 through 2006 and was the visionary behind GoToMyPC, GoToAssist, and GoToMeeting. He led the teams responsible for building the products and their secure, reliable Software-as-a-Service (SaaS) infrastructure. As a Professor of Computer Science at the University of California, Santa Barbara, Dr. Schauser is a widely published research scientist with extensive experience developing scalable, highly parallel computing environments. Klaus holds a Ph.D. from the University of California, Berkeley and has received numerous academic awards.
The WFS Growth and Exit Strategies for Software and IT Companies conference is an ideal networking and educational opportunity for CEOs, CFOs, corporate investors or other deal participants in the software and IT sector. Attendees can register now for the WFS conference, sponsored by Corum Group, Dentons, SecureDocs and LISTnet, and save $100.
About World Financial Symposiums (WFS)
WFS is an international organization dedicated to educating technology leaders and encouraging deal flow among key industry colleagues. As a networking facilitator, World Financial Symposiums organizes and promotes forums, seminars and conferences; drawing over 1000 senior deal makers including CEOs, CFOs, corporate investors and other deal participants from software and IT industries worldwide to dozens of events over the past decade. Learn more at http://www.wfs.com.