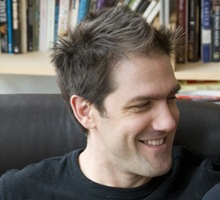 Seattle, WA (PRWEB) January 07, 2013
World Financial Symposiums announced today that Gary Flake, renowned innovator and Founder and CEO of Clipboard Inc., will be the keynote presenter at its Seattle conference to be held on January 30, 2013. "Growth and Exit Strategies for Software and IT Companies" will be held at the Davis Wright Tremaine Conference Center in downtown Seattle from 9:00 am to 5:00 pm.
Dr. Flake's presentation, "Evolution of the Internet: Browsing, Search, Social Connectivity, and Social Curation," will touch on the overall evolution of the Internet resulting in the recent rise of social curation and saving, as well as discuss upcoming trends and challenges in the social curation space.
Developments in social curation are clear indicators that the Web is in the early days of embracing a new wave of "saving". The social curation space can be explained by the progress in providing users a practical mechanism to save their favorite online content while preserving context, functionality and richness of the original source.
Dr. Flake held executive positions at Microsoft, Yahoo!, and Overture, where he managed applied research teams, corporate-wide innovation efforts, and helped guide corporate strategy, before founding Clipboard Inc. Dr. Flake has filed over 150 patents and has been featured in several notable publications. Dr. Flake earned his Ph.D. in computer science from the University of Maryland and wrote the award-winning book, The Computational Beauty of Nature. He was also the 2010 winner of the World Technology Award in the category of individual achievement in software, and was named one of the "Creativity 50" in 2009.
The WFS Growth and Exit Strategies for Software and IT Companies conference is an ideal networking and educational opportunity for CEOs, CFOs, corporate investors or other deal participants in the software and IT sector. Attendees can register now for the WFS conference, sponsored by Corum Group, Davis Wright Tremaine, WTIA and Geekwire, and save $100.
About World Financial Symposiums (WFS)
WFS is an international organization dedicated to educating technology leaders and encouraging deal flow among key industry colleagues. As a networking facilitator, World Financial Symposiums organizes and promotes forums, seminars and conferences; drawing over 1000 senior deal makers including CEOs, CFOs, corporate investors and other deal participants from software and IT industries worldwide to dozens of events over the past decade.