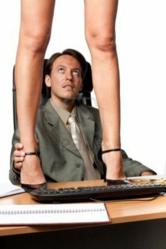 I think people need to simply be aware of how their words and actions affect others.
Dallas, TX (PRWEB) January 07, 2013
Carlton's Training Solutions responded to the request of US companies in need of training to define what is harassment. The corporate world has become littered with stories of companies losing great employees and bending under the strain of lawsuits. Defining what harassment is and putting an end to discrimination in the workplace has become the number one priority for Carlton's Training Solutions.
Read the newspapers. It's everywhere. Someone said something to someone and now there's a 15 million dollar lawsuit on the table. Go on the internet and you'll read endless accounts of discrimination and poor judgment towards employees. Why does this still take place? Sandra Dickerson of Fedex states, "I think people need to simply be aware of how their words and actions affect others."
Corporations are taking on more responsibilities and one of them is making sure employees are in a respectful and safe working atmosphere. The It's About Respect is one of the few training videos that provides employee training for how to prevent harassment, how to report it, and offers the protocol on confrontational behavior.
Harassment Is has been awarded the highest ratings for corporate training prevention of discrimination and harassing behavior in the workplace. The practical program aligns itself with the common problems that lead to bullying, inappropriate emails and comments made about religious beliefs, pregnancy and unwanted advances.
Carlton's Training Solutions was founded thirteen years go to reach out to businesses to help with their employee development education. They provide training videos on various subjects like chemical agents, change management, what is communication, what is diversity, finance training, discrimination, employment hiring, what is employment law, management, management training, performance appraisal, safety training, sexual harassment training, team building, telephone customer service training, trainer for trainers, and time management.
Carlton's Training Solutions made sure to place training videos about harassment at the top of their priority list. They feature stars of the business world such as Lou Holtz, Ken Blanchard, Stephen Covey, John Cleese, Morris Massey, Joel Barker, Catherine Crier, Ben Zander, Dewitt Jones, Bob Farrell and Tom Peters. To see other topics on corporate training or see information about Carlton's Training Solutions click here at the site http://carltonstraining.com/. Discrimination and defining what is harassment are not fun topics to handle but Carlton's Training Solutions has managed to make it a priority for clients.