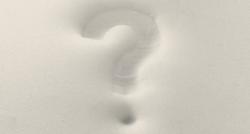 Kansas City, MO (PRWEB) April 29, 2013
As the popularity of memory foam mattresses continue to grow, so too does the trend of consumers seeking information about what goes into products they buy. Because many products are protected by trade secrets and patents, uncovering what goes into mattresses and memory foam in particular can prove challenging for the average shopper.
The latest article from mattress blog BedEd.org, "What is in a Memory Foam Mattress?", offers insight into the process and chemicals involved. Part of series examining mattress materials and safety, this article breaks down the various components of memory foam beds and identifies potentially hazardous substances.
Four primary components are identified by in the article: polyurethane (comprising both the memory foam and support core), adhesives, fire barriers, and mattress covers. The blog explains that mattress manufacturers are not required to disclose the ingredients used in materials or treatments, and that the information presented is for general purposes, as individual brands vary in their formulas.
Polyurethane and memory foam, Bed Ed explains, result from a chemical reaction between isocyanates and polyols, helped along by reaction catalysts and blowing agents or frothing. Several different chemicals can be used at each step for different effects, and a memory foam mattress might contain dozens of chemicals, many of which may present a danger to humans.
Between the actual memory foam and adhesive layers, Bed Ed identifies over 15 specific chemicals including volatile organic compounds, formaldehyde, toluene, and chlorofluorocarbons, which have effects ranging from respiratory distress and nausea to carcinogenic links.
The article then addresses issues with flame retardant chemicals, additives manufacturers utilize to ensure their beds meet fire safety guidelines. These include PBDEs, antimony or modacrylic fiber, and melamine resin. According to BedEd.org, the lease concerning method involves the used of fabric barriers made of treated cotton or rayon. Mattress coverings are also briefly addressed.
Bed Ed also presents a chart of three leading brands of memory foam mattresses and how they compare in terms of dangerous chemicals. The brands considered include Tempurpedic, Serta iComfort, and Amerisleep, which are compared on their exclusion of toxic VOCs, PBDEs, formaldehyde and more. Of the three, the only line to address each concern proves Amerisleep, which retails plant-based memory foam mattresses. The others address some chemical concerns, but do not make details available about others.
Bed Ed reminds readers that being educated about what goes into beds and researching products before buying can prove helpful in searching for a better bed. Though some of the information might be off-putting, the blog does not discourage people from memory foam mattresses, rather encourages readers to consider manufacturers that avoid harmful additives and offer greater transparency about their products.
BedEd.org is a mattress education blog dedicated to providing informational resources to shoppers. The blog features impartial assessments of mattress types, brands, and other sleep related products, developed via first party research, third party reviews, and expert research and opinion. In addition, readers receive useful sleep quality tips and news on the latest mattress developments.options.