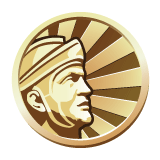 This is a reflection of our mission and culture, healthy plant-based living with plenty of fun mixed in.
(PRWEB) June 26, 2012
Sunwarrior, a growing company that provides quality plant-based protein and supplements, announced a new video today, created to answer the burning questions people have about protein and what sets Sunwarrior protein supplements apart from the rest.
"Sunwarrior has worked hard to set ourselves apart from the other proteins out there, offering something distinct and valuable to anyone seeking a healthier lifestyle," said Denley Fowlke, cofounder of Sunwarrior. "The growth we've experienced shows that our message and our products have been well received. The video reinforces what we offer and why."
The video walks through where protein comes from, some of what it does for the body, and why raw, plant-based protein should be considered over other types of protein. This is done in a conversational way, with time-lapse drawn animation. The drawings are clever and fun as they follow two people and a monkey trying to live healthier and fitter lives. The drawings, including the monkey, are entertaining and education in the perfect ratio.
"This video is a reflection of our mission and goes along with the culture we are creating here at Sunwarrior, healthy plant-based living with plenty of fun mixed in," said Fowlke. "We're excited to see how people react to it and what they think of the amazing artwork done by YDraw. They really did a great job with the script we gave them."
About Sunwarrior
Sunwarrior was born on a warm Arizona evening in 2008 during the Sedona Raw Spirit Festival. Three different men with three different dreams met with one desire, to create a company and a product that would benefit mankind and the planet mankind occupies.
Brent Hauver, Denley Fowlke, and Nick Stern each had to overcome distinct health difficulties for themselves and their families. Each turned to plant-based nutrition to aid their quest for health, but those roadblocks also steered them toward a better way of living and to this fateful meeting.
The three men combined their dreams, their savvy business personalities, and their environmental consciousness to create Sunwarrior, a company committed to making the best plant-based products while elevating humanity and preserving the planet.
About YDraw
Y do we draw? Because you love our videos, and we love you. Our goal here is not to take ourselves too seriously, BUT…being the best video company in the world, we are seriously passionate about one thing: YOU. YOUR company, YOUR video, and YOUR success. A team of people driven by YOU, we will be successful, and will do everything in our power to get there. We don't create anything less than absolutely amazingly incredibly fantastic videos. And guess what? Your experience with Ydraw will be exactly that. We want you to get a great ROI, and receive a video that is unlike anything anyone has ever seen before.
Ydraw, creative videos that inspire.
Visit http://www.sunwarrior.com now to learn more about Sunwarrior and plant-based protein. Visit http://www.ydraw.com to see more whiteboard videos and to learn more about video scribing.