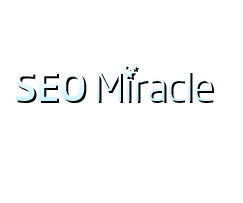 Think about links as the votes that will get you elected to the first page.
Miami Beach, FL (PRWEB) December 20, 2012
SEO has become an important part of every business person, as well as a regular Internet user. As the new generation of kids, who are well-versed with computers and the internet, is coming, the world is seeing many more young millionaires who mastered SEO and made their websites popular and turned them into a large money making machine. This is the main reason for an increased number of people of all ages who want to learn basic principles of SEO and apply the knowledge to their businesses. SEOMiracle.com offered to share their knowledge with these people by organizing a seminar for SEO beginners with the title "What is SEO?"
SEOMiracle.com is one of the leading SEO companies in the United States that is constantly available to its customers. At SEOMiracle.com, they go above and beyond for their clients by offering not only reliable and fast SEO services, but also a complex system which helps in reporting about the client's SEO work.
Joshua Hood, CEO and a co-founder of SEOMiracle.com, gave a comment about the seminar:
"The seminar is meant for beginners who know nothing or have a limited knowledge about SEO. I usually start with asking a person about how he would make his site the kind of site the search engines would decide to show in their search results. Basically, SEO involves writing pages that use keywords, which are words that people use in searches, as well as securing links from other pages to tell search engines how important your page is when comparing to others. Think about links as the votes that will get you elected to the first page. Our seminar will include basic things just like these and answer the question 'What is SEO?' "
If anyone would like to visit SEO Miracle's website and find out more about the prices, or schedule a free SEO consultation, go to http://www.seomiracle.com or call their office phone at 305-432-2350 .