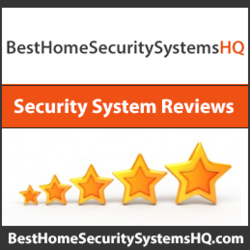 Compare the leading security system providers online at BestHomeSecuritySystemsHQ.com.
San Antonio, TX (PRWEB) May 28, 2013
BestHomeSecuritySystemsHQ.com is an independent home security systems reviews website that releases annual reviews of the best home security system companies and ranks them according to several factors including customer service, monitoring technology and equipment to name a few. BestHomeSecuritySystemsHQ.com recently released their tips sheet on how to select the best home security system company.
Mark Anderson from BestHomeSecuritySystemsHQ.com states, "Each year when the staff goes through the reviews and rankings, they pick up ideas and tips on how to help consumers purchase the best security system for their family. During the reviews process each aspect of a home security company are analyzed which brings certain things to light. A consumers usually doesn't have the time nor the expertise to review dozens of home security companies. They rely on websites like BestHomeSecuritySystemsHQ.com to aggregate this information in order to make a good purchase."
Consumers looking to perform the research on their own should look at the following three aspects of a home security company in order to select the right monitoring services for their family.
1. Company ratings, awards and rankings. Look to see if the company is accredited with the Better Business Bureau and what type of rating they maintain. Customer complaints can also be found on the Better Business Bureau's website. Additionally, search the Internet to see if the company has won any awards or is ranked on any review sites.
2. Ask about the home security equipment. Once the selection is narrowed and its time to call the home security companies, ask what type of equipment they use and if it carries a warranty. It is also a good idea to ask how a warranty replacement is processed.
3. Ask about the monitoring technology that is used. There are three types of home security monitoring that are used today which are phone line, Internet and cellular. Cellular is the safest and most reliable as there are no wires for a burglar to cut outside the home, rendering the home security system useless.
To view detailed reviews of the leading home security system companies online, please visit BestHomeSecuritySystemsHQ.com at:
http://www.besthomesecuritysystemshq.com/best-home-security-system/
About BestHomeSecuritySystemsHQ.com
BestHomeSecuritySystemsHQ.com conducts annual reviews of the many home security companies and publishes the results and findings online. The BestHomeSecuritySystemsHQ.com staff also published educational information like consumer tips and consumer guides to assist them with purchasing the best home security system for their family.